Pirlo has official working day first
After being eliminated from the cup C1, Andrea Pirlo Juventus appointed to chair the team's head coach. Because the players break up the day 24/8, the legendary Italian new working session on the first official new position. Pirlo was quite friendly and ready to take pictures with fans. Ronaldo and Juventus star was on hand to welcome the new teacher.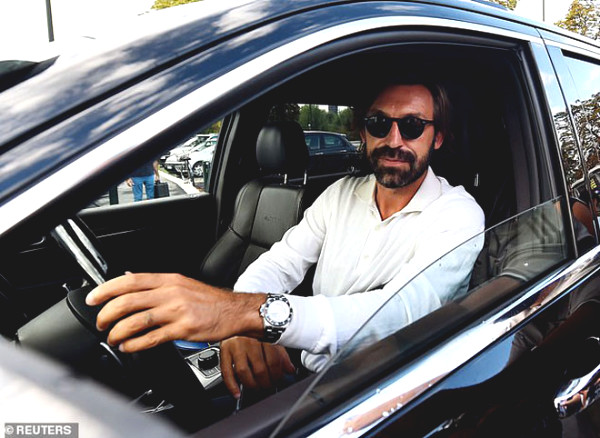 Coach Andrea Pirlo
Coutinho confirmed back to Barcelona
In an interview after the Cup final C1, Coutinho insisted he will return to Barcelona next season. "I'm glad this trophy. This is my last match for Bayern. Here, I will return to Barcelona and try to work hard to have a successful year for another ".
Man City not "hateful" UEFA
In a recent interview, the chairman of Man City said the team did not complain about the punishment UEFA transfer ban for two years. "Life is too short for you to bring hatred. It's a challenge and we have to overcome. We will leave it behind and move forward. Manchester City will try to strengthen its relationship with UEFA to avoid the unfortunate incident occurred.
Boateng injury before finals C1
In the match against PSG, Jerome Boateng soon replaced because of injury. However, as revealed from the German press, the players are torn muscle after the semifinals and try to inject painkillers to play finals. Unfortunately recurrent injury that Boateng can not play.
Lukaku promised to come back stronger
Belgian striker became the focus after the Europa League final when the deciding goal for the opponents and makes ... Inter Milan lost the Cup. After a few days of thinking, Lukaku has confided in a social network photo center promise a strong return next season.