Soccer news on noon 11/4: MU wants to exchange Phil Jones for Newcaslte star. Lautaro Martinez wants to play alongside Messi. There are also some other interesting information.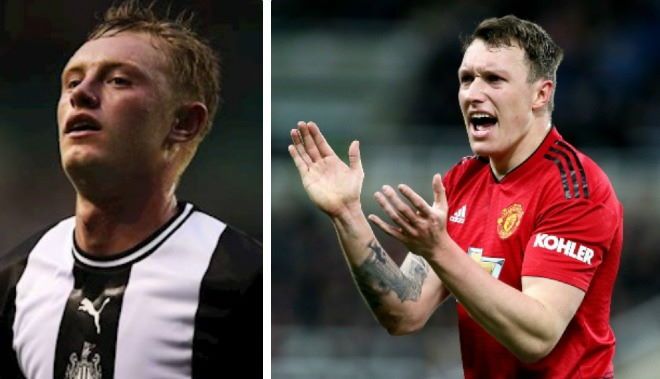 MU wants to exchange Phil Jones for Longstaff. According to the Daily Star, MU is keen to buy Sean Longstaff of Newcastle in Summer 2020, "Red Devils" is ready to release center-back Phil Jones for Newcastle in hopes of owning the 22-year-old's signature.
Lautaro Martinez wants to play alongside Messi. Before rumors about the future of the striker born in 1997, the player's representative Alberto Yaque had to speak up, he shared. "All the players want to play alongside Messi and Lautaro Martinez. They have good cooperation in the national team, he said it was like a dream, Lautaro wants to continue playing football next to Messi and together. win trophies. "
Arsenal hugs conservative. According to the Mirror, Arsenal ignored the advice of recruitment director Francis Cagigao to sign Shkodran Mustafi and Lucas Perez in 2016. Back then, Arsenal spent 35 million on buying Mustafi and 17 million on Perez, though Cagigao warned. They are not good enough to play at the Emirates. As a result, the Gunners had to rush to "get rid of" Perez after a season, and Mustafi made too many mistakes in the match.
Tottenham compete with Coutinho against Chelsea. Mirror reported Barca wanted to sell Coutinho to Chelsea after the player expired on loan at Bayern Munich. However, Tottenham participated in the race to sign the Brazilian star.
Ighalo's fragile future at Old Trafford. According to Evening Standard, MU will consider whether they can recruit excellent attacking stars such as Harry Kane, Erling Haaland, Moussa Dembele or Timo Werner, before signing a long-term contract with Ighalo.
Roberto Carlos bitterly talked about the old coach. Roberto Carlos turned 47 and had an interview for Marca newspaper in which he expressed regret when he came to Inter Milan and had to play for coach Roy Hodgson. "He ruined me by making me kick in midfield. I didn't get a chance to play in the 1997 Copa America with the national team. It's not that we got into a fight, but he doesn't know much about football, "Carlos said.
Griezmann plays games for charity. Antoine Griezmann organized the livestream on Twitch platform for 24 hours to raise money for the Red Cross against Covid-19. This livestream included the presence of two compatriots Paul Pogba & Ousmane Dembele.
Liverpool & Arsenal compete with Kurzawa. According to the French press, both Liverpool and Arsenal want to own Paris Saint-Germain left-back Layvin Kurzawa, with the main purpose being to have a backup plan for their main left-back. Barcelona is also said to be interested in this player.
MU has not negotiated with Ighalo. Striker Odion Ighalo himself said that the information about whether he will be bought or borrowed by MU is just rumors, the two sides have not talked about the future because the season is still ongoing.
Received the best prize of the month by the drone. Malcom, after leaving Barcelona last summer, wore a Zenit shirt but suffered an injury and didn't return until the end of February. However, the Brazilian played very well in three consecutive games in the Russian league before the season was postponed due to the Covid-19 epidemic. Zenit Club decided to award the Best of March to Malcom, bringing the award to Malcom's room window with a remote control device (drone).