Media Spain reported, the meeting "summit" between Mr. Jorge Messi and president of Barcelona Josep Bartomeu has ended after 1 hour 30 minutes without going to an agreement, and Messi is to continue strike public, not join training with the team.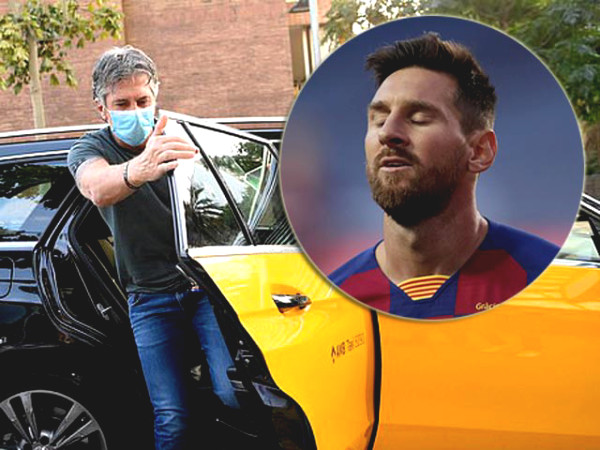 Mr. Jorge unyielding Barca
Reportedly, Mr. Bartomeu insisted not to Messi go without earning a fee commensurate with the value of this superstar, while confirming the Argentine is an important part of the project under new coach Ronald Koeman. In addition, the president Bartomeu also suggested Messi contract extension for 2 years.
Meanwhile, Messi's father has insisted that his son was a free agent. Jorge claims his son to leave the Nou Camp this summer and now confirmed in the terms of the contract include a clause allowing Lionel Messi is to terminate the contract with Barcelona.
Mundo Deportivo newspaper also cited further, Mr. Jorge told president Bartomeu that "Lionel found time 20 years with its Barcelona ended". That is why he is not present in the training session in preparation for the new season of the Catalans.
Diario Sport Bartomeu attended information meetings with director Javier Bordas also his manager Jorge escorted by Messi's brother Rodrigo and Jorge PECOURT lawyer.
Jorge and his entourage present at the airport in Barcelona at around 7:45. When caught the hunting of wing media afterwards, he only briefly the main idea that "everything is still very troublesome" and he "never talked with representatives of Manchester City or coach Pep Guardiola" a public acquisitions.
After arriving at his office in Barcelona, ​​he spent 6 hours in the morning to sit with a lawyer and then leave with his son Rodrigo lunch at an Italian restaurant. About 4 pm the two of them leave and "cut tail" success team on duty outside the press.
Meeting between Mr Jorge and Mr Bartomeu took place at about 7 pm at a secret base of the club and then ended about 1 hour and 30 minutes, according to local sources.
Expected, the screen will not stop negotiations here and Messi will definitely also "play hide and seek" until everything is resolved. Reportedly, a delegation from Manchester City are also present in Barcelona and is expected to have a talk with the parties concerned about the Messi Barca.