Arsenal and Chelsea get the privilege
Two of the London club prepare FA Cup finals tournament. Due to the influence of Covid-19, two teams only brought 20 players correctly. However, Arteta and Lampard filed for bringing 10 players (not included in the play list) to be able to celebrate with the team after the match. English Football Association has reviewed and accepts this proposal.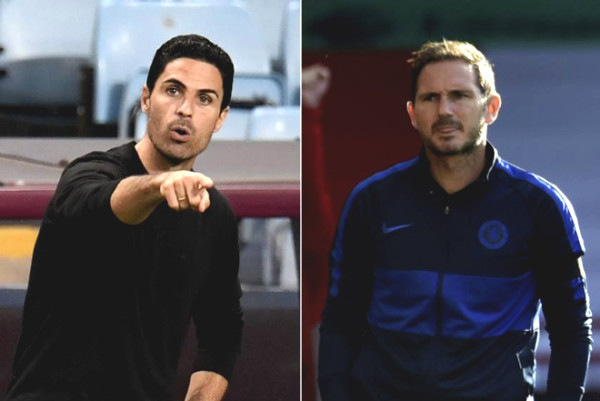 Mikel Arteta and Frank Lampard
3 infected Covid-19 in Spain
According to the newspaper Europapress, Sevilla, Almeria and Zaragoza are the latest club's three Spanish members Covid-19 infection. Each team has one member tested positive for coronavirus, after tests in the morning of 29/7. Thus, the Spanish team has 4 cases Covid-19 within 2 days. Earlier, Real Madrid Mariano Diaz is the first player to be detected.
Turkish League relegation quit rate
According to TRT Spor, organizers league Turkey has decided to leave interest relegation in 2019/20 season. Next season, the league will have 21 teams participating, but will increase the number of teams relegated to the 2021/22 season, 20 teams will return to normal.
PSG did not underestimate Atalanta
According to the draw branched, PSG against Atalanta in the Champions League quarter-finals and many people believe that this is the "prey" of the Paris team. However, midfielder Kimpembe not think so. "The whole team was focused from day 22/7 and only spent 2 official matches before entering the C1 Cup quarter-final.
Although, so we are confident in his ability. We never underestimate Atalanta. They are an unpredictable opponent.
Leroy Sane back injury?
According to Bild (Germany), Leroy Sane feels discomfort in the left groin during the latest episode of Bayern Munich. German midfielder needed a doctor's care physically Florian Brandner. Then Sane has returned to training with coach Miroslav Klose finish.