Juventus extended Dybala invited. According to Fabrizio Romano journalist specializing in the transfer, Juventus will invite Paulo Dybala renewed. The details of the new contract have not been disclosed, but according to the Juve Romano will solve the knots of image rights from the old contract.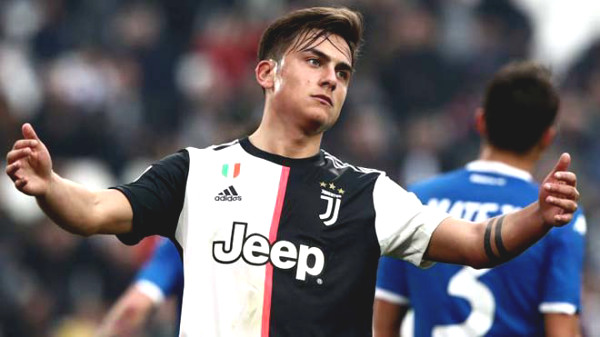 Paulo Dybala
French club will kick C1 Cup. Armand Duka, a member of the Executive Committee UEFA, affirmed that although the season Ligue 1 ended but Paris Saint-Germain and Lyon can still play in the Champions League, and can kick this match outside French territory.
Inter definitely not sell Lautaro. According to the Corriere dello Sport newspaper, Lautaro Martinez Inter Milan will not be for sale under any price under coach Antonio Conte's request and sporting director Beppe Marotta. The only way to another club to buy Argentine striker is to pay 111 million euros, which is the amount in terms of his liquidation.
Barca deny Onana concerned. Mundo Deportivo newspaper said Barcelona does not have the interest for Ajax goalkeeper Andre Onana as press speculation. The reason is because prices for Onana expected quite expensive, and if the reserve goalkeeper Neto left the club, then Barca will urge Inaki Pena from Barca B team up.
AS Roma invite Pedro. According to Corriere dello Sport, Chelsea winger Pedro are being invited to join AS Roma after he is out of contract with the home side at Stamford Bridge. Rome is proposing wage about 3 million euros / year for Pedro.