Former Manchester United star will leave Tottenham predicted Kane
In a recent interview, former players Teddy Sheringham who predicted juniors will leave Tottenham Harry Kane. "We have much in common despite the situation is not quite the same. "Rooster" at least now can compete for European interest. But if they continue not won the title, he would make a decision. He is the type who wants to achieve success. "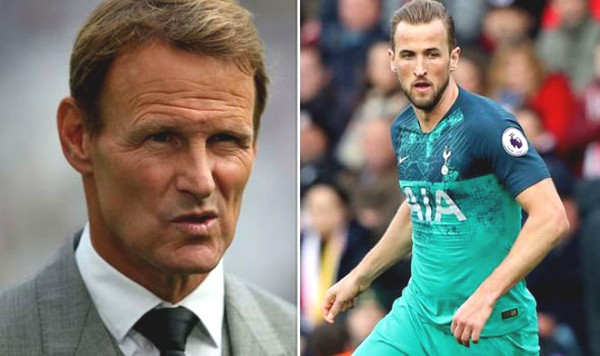 Sheringham and Kane
Gareth Bale "did not like" the Real Madrid fans
Wales striker has revealed his discomfort to the Real Madrid fans. "When you miss a chance, they booed you and that goal becomes meaningless. I had been 80,000 Real Madrid fans at the Bernabeu boos. Boos that makes me feel worse and losing temper ".
David Luiz is about to leave Arsenal?
According to Talksport, David Luiz Arsenal prepare to leave after only one year Chelsea joined the club. The reason is because the leadership "Gunners" to cut the cost of Covid-19 should not extend to the Brazilian midfielder. This is contrary to the wishes of coach Mikel Arteta.
Kimmich carefully studied before making blockbuster
Revealed to the press Germany midfielder said Joshua Kimmich Dortmund blockbuster through Casually absolutely not that has been calculated before. "Burki is a good goalkeeper, but we have carefully studied. He usually came early to close clearance angle and so I decided to sneak the ball as soon as possible ".
Kante has not been set back away
According to the Daily Mail, Kante N'golo midfielder continued absence in the latest episode of Chelsea. Coach Frank Lampard revealed he was in regular contact with the French players to help Kane mentally stable. Currently, it is unclear reappearance of Kante day.