Mbappe confirmed future with PSG
In a recent interview, Kylian Mbappe confirmed his future with the team into Paris at least in the next season. "I'm still here (PSG) and want to be part of the new history. I will play for PSG next season and try to win every title possible.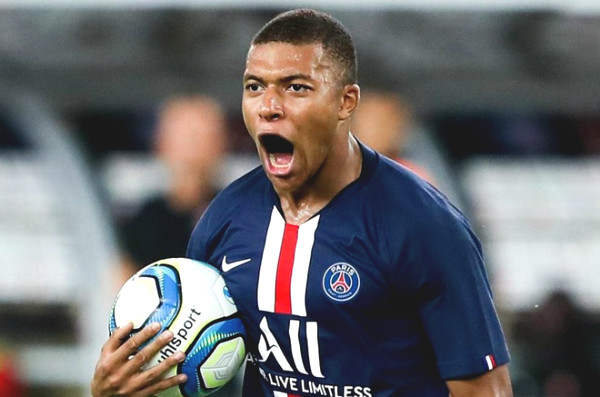 Kylian Mbappe
Mourinho wants to reinforce midfield
According to reporter Dave Hyter, expert hunting Tottenham transfer news, the London club are looking to add midfield. The name was towards the Pierre - Emile Hojberg of Southampton. The value of the deal is about 25 million pounds and Tottenham will have to compete with Everton.
Focus striker Milan
According to the Italian press, Milan are poised to complete two signings called ante rebić and Luka Jović. The hosts San Siro wants buyout Croatia striker earlier than 1 year compared to the previous contract. Meanwhile, technical director Paolo Maldidi trying to convince Jović pay cut and leave Real Madrid after just one season.
Gareth Southgate admits having
England boss Gareth Southgate admits struggling in the selection of players to recruit. "It is difficult to choose a team like the best. All candidates who have shown outstanding performances. All of them had a great season and left many notable highlights. "
Luka Modric leaves revealing moment Real Madrid
In a recent interview, revealed midfielder Luka Modrid will play for Real Madrid until the end of the month 7/2021, ie after the 2020/21 season after ending. Modric was 35 years old this year but is still an important factor in the Bernabeu. Recently, the audience at home has voted Croatia's Luka Modric is the best player of all time.