Pep Guardiola good news for Man City
Spanish coach, Pep Guardiola insists he wants to remain at Manchester City and is ready to sign a new contract if the two sides through the terms. Currently, Pep is entering the final year of the contract with Etihad Stadium side. Earlier this season, there is news that Guardiola will leave Manchester City at the end of this season to return to former team Barcelona.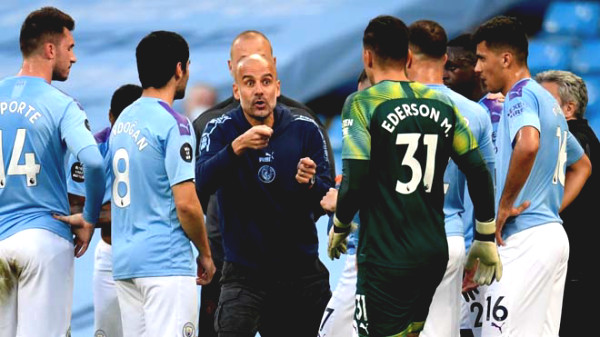 Guardiola is likely to remain at Man City
Sadio Mané may go down in history as a legendary Liverpool
According to commentator Jamie Carragher, Sadio Mané may go down in history as John Barnes Liverpool - legendary Anfield team. Former Liverpool midfielder said that Sadio Mané can also become one "god" at Anfield as former British player if he kept the ball in play as the current high level.
Zidane coach shocking
In the draw Sociedad 0-0, Zidane's coach fielded four players born in 2000 or younger are Vinicius Junior (2000), Rodrygo (2001), Marvin Park (2000) and Sergio Arribas (2001). "Los Blancos" is the first team in history fielded four players born in 2000 or younger in one match at the tournament No. 1 Spain. Marvin Park and Sergio Arribas own, this is the first debut of the duo Real Madrid.
Napoli keep prices firmly Koulibaly
Napoli director, Cristiano Giuntoli confirmed the club will not sell unless Koulibaly receiving the proposal consistent with their requirements. Besides, he admitted could not push Arkadiusz Milik Napoli to Rome.
Arsenal strengthen the midfield with Aouar
As revealed by journalists Schira Nicolo (Italy), Arsenal have reached agreement signed for 5 years with Houssem Aouar from 2 weeks ago. However, "Gunners" have not opened talks with Lyon because the need to purge the force before this rookie pick.
Teammate protect goalkeeper Kepa
Mount Mason England midfielder said that all Chelsea players will make mistakes in the 0-2 defeat to Liverpool in the Premier League second round, not just Kepa. Mount insists he and teammates always support the Spanish goalkeeper.