Dortmund get huge losses
Team Germany's Ruhr area is extremely welcome news not happy to captain Marco Reus is likely sidelined until the end of the season. German midfielder muscle injury in February and the situation progressed very slowly. Currently, Dortmund will certainly take this important cards in the match against Bayern Munich on Tuesday (26/5) here.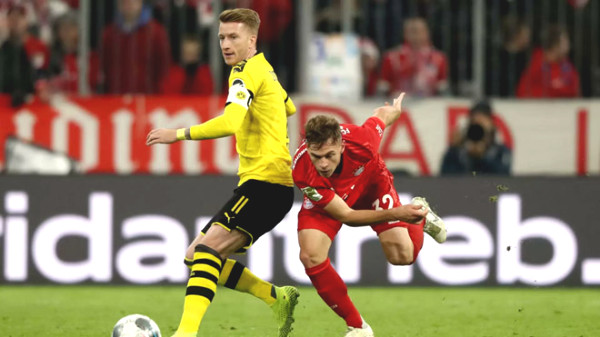 Marco Reus could not attend the match between Dortmund and Bayern Munich nails coming
Eden Hazard excitedly back
Interview on the Spanish newspaper AS, the Belgian midfielder Eden Hazard proved eager to be back in training: "I feel very happy to be back on the train with the team. What we are expecting is that the game will return. I practiced a lot physically and skill to wait for that moment. "
Malaga layoffs
Home Club Malaga has announced an extremely unhappy news. Accordingly, the team competed in La Liga are forced to cut staff by retrench some employees of the team. According to the interpretation of the financial club of the team has been hit hard by Covid-19 is the main cause of this decision.
"Mourinho II" continue sticking to Marseille
A few days ago, the press rumors coach André Villas-Boas - who was dubbed the "Mourinho II" is about to leave the club Marseille. However, the French team has posted this FAQ denied rumors by announcing 2 year extension preparation with the Portuguese teacher. This contract with automatic renewal clauses for 1 year if Marseille won the Champions League tickets.
Tragicomic story in Egypt
Mohamed Salah is the most famous player in Egypt but it sometimes bring trouble for the striker. According to Goal, police Cairo (Egypt) has arrested a gang of thieves includes four names when the crime in a store. To avoid being identified, all four names are masked printed Salah but not escape from the punishment of the law.