Arsenal still have not invited Aubameyang renewed. Future situation at Arsenal's Pierre-Emerick Aubameyang is becoming very noticeable when Gabon striker coming out of contract with the "Gunners" in 2021. Recently, the French journalist Julien Laurens revealed on ESPN that Arsenal has not even actively invite Aubameyang this time extension into account, ie capable Aubameyang Arsenal will have to sell at low prices right in the summer transfer market in 2020, if not lost.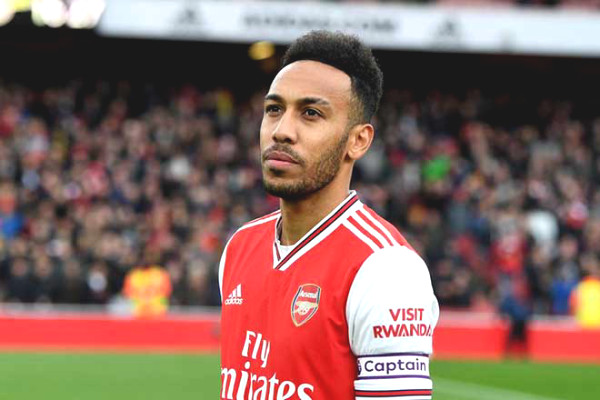 Aubameyang only 1 year contract with Arsenal
A series of Bundesliga players were "investigating". German Football Federation recently has announced it would investigate the actions of the players Jadon Sancho, Achraf Hakimi, Marcus Weston McKennie Thuram and later rounds of the Bundesliga last weekend.
All 4 were actions implemented in favor of justice after the death of George Floyd, a black man in the US is said to have been murder by police. German Football Federation has regulations to investigate acts related to politics in football, but it is expected they will only do this sham and leave for other players.
Guardiola does not like Semedo. According to the Portuguese press, defender Nelson Semedo to join Man City but his chances are not great by Pep Guardiola did not seem impressed with his ability. The reason is said to be by Semedo attack very inefficient when playing for Barcelona, ​​with parameters even worse than Aaron Wan-Wan-Bissaka at Manchester United despite playing for a club Bissaka controlled the ball less than Barca.
Barca buys Tonali. President of the club personally Massimo Cellino Brescia has revealed that Barcelona and Paris Saint-Germain approached him and asked the young midfielder Sandro Tonali but talented. But he said he does not intend to sell Tonali abroad and the possibility that he will come to Juventus or Inter Milan.
Partey contract negotiation meetings with Atletico. As revealed from the Spanish press, Thomas Partey has entered a new contract talks with Atletico Madrid and Atletico are expected to be difficult. The reason is because Partey Arsenal are interested and Arsenal midfielder is used to pressuring Atletico give you a raise.