Barcelona officially fired Eric Abidal
One day after being fired Setien, technical secretary of Barcelona's Eric Abidal suffered the same fate. Team Camp Nou thanks in notification farewell former French player.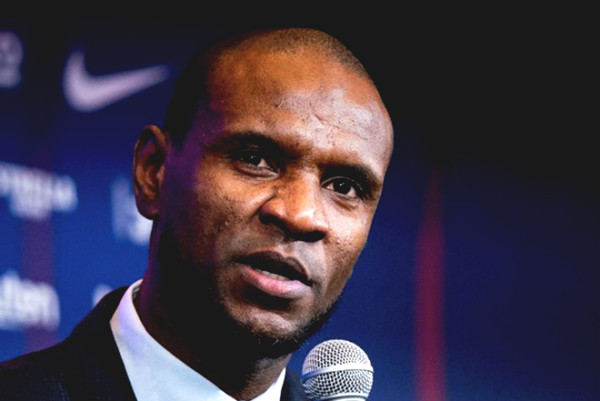 Eric Abidal
"The club expressed profound gratitude to Éric Abidal because of the professionalism, dedication, commitment and positive treatment, closeness he has always shown to all members of the Barça. Club wished him good luck and success in the future ".
Opening match Ligue 1 Marseille was postponed due to players stick Covid-19
Marseille club announced on Sunday that three staff in the "professional workers" they have been found positive for Covid-19. Besides, BLD team also refused to provide the identity of the suspected person to perform the test again on Monday.
Marseille is expected to rock the opening match 2020-21 Ligue 1 campaign on Friday this week at home against Saint-Etienne, but the French football authorities now confirm that the schedule has been delayed. This match will be rescheduled to Wednesday 16th or Thursday, 17/9, depending on the medical assessment.
United's goal is not afraid of Bayern
Mousa Dembélé (Lyon) expressed the view before the wars with Bayern Munich. "We are players and there is no reason to be afraid. Of course, Bayern are a strong team, especially after what they did against Barcelona. However, we are confident in the ability of the self ". French striker is a target for Manchester United's pursuit this summer.
Alphonso Davies prospects as "King semi-shirt"
As revealed from Jörg Wacker, member of the board of Bayern Munich, the Alphonso Davies ranks 18th in the list of players to sell shirts hottest clubs in the first year joined the team. After a successful season, the number of jerseys sold Davies soared help players rise up 3rd in the list.
Young stars Wins "Best Goal of the season," Arsenal
Martinelli's goal against Chelsea
According Arsenal home page notifications, young talent was Gabriel Martinelli Wins "Best Goal of the season," the club with a solo shot in the match against Chelsea. The Brazilian used the speed off the ball from the floor, turn Kante to "clowns" before Kepa shot in the inability of the three Chelsea players.
Higuain Messi should not recommend to the Premiership
In a recent interview, striker Gonzalo Higuaín voiced advised in the national team teammate, Leo Messi should not choose the UK as the next destination if leaving Barca. "England U, in which you will have received the secret blow that the referee did not do anything. They form a wall before you play bad. I have so much unscathed despite playing there only 6 months ".