Cristiano Ronaldo could to America to play. Revealed on ESPN, former teammate of Ronaldo Luis Nani said a few years ago, Cristiano Ronaldo once confided to a US intent to compete in the final years of his career. Nani currently playing in MLS for Orlando City so wishes his friend to the American game.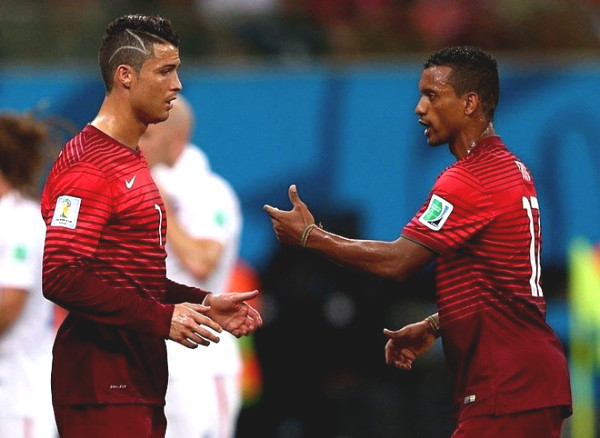 Ronaldo - Nani
UEFA Financial Fair statutes. Due to the impact of translation Covid-19, UEFA (UEFA) has decided to adjust the financial Fairness Act (FFP). Accordingly, all the clubs participating in the tournament organized by UEFA will have to prove that they have no overdue debts before 31/7 and must disclose their information transfer on the day 30/6 and 30/9. However, the assessment of the financial club in 2020 deferred and pooled on inspections in 2021.
Bayern reached agreement with Coutinho. According SKYSPORT German version, Bayern Munich have reached agreement Philippe Coutinho on loan until the end of this season. That also means that Brazilian midfielder can the Champions League with Bayern when the tournament back in October 8. Under the previous agreement, Allianz Coutinho had parted after 30/6 days.
Werner highest salary at Chelsea. After receiving formal notice, Chelsea did not disclose contract details Timo Werner but SunSport revealed the striker German 170 thousand pounds salary / week at Stamford Bridge. Yearly salary calculation, 24 years old star will pocket £ 9m. With this incentive clause, Werner has overcome many stars to become the highest paid player at Chelsea.
Pedro made difficult Chelsea. According to The Telegraph, so want to AS Roma in the match, Pedro Rodriguez has refused to play the rest of this season with Chelsea. Spanish star is said to have reached an agreement to sign a 2 year contract with the Stadio Olimpico. He will officially out of contract with Chelsea after 30/6 days.