Smalling of Manchester United, Roma scout out the door. According to Tuttosport, Roma are planning to find a replacement in Chris Smalling coming season. Rome wanted buyout Smalling, but they do not meet the requirements of the MU. The first objective that aims to Jan Vertonghen Rome, Kevin and Jean-Clair Todibo Akpoguma.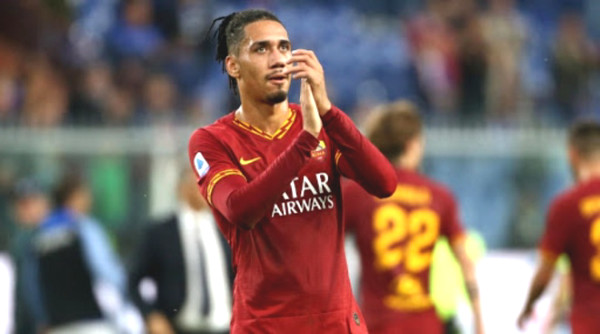 Smalling
Young stars into trouble for cursing Haaland Barcelona. Not only previous defeat in Dortmund, Schalke 04 also at risk of losing Jean-Clair Todibo through suspension. 20 year-old defender has moved to Schalke 04 on loan from Barcelona in January is at risk of being punished for cursing him innocent Haaland on the field with expletives.
Ibrahimovic will definitely leave Milan. In the new share here at home to Serbia coach Sinisa Mihajlovic's Bologna has revealed he was chief Ibrahimovic confirmation about the future: "Zlatan has called me a few days ago and we have to wait and see he will decide what to do in the summer. But one thing is certainly Milan Zlatan will not stay. "
Mertens stay in Naples. Whether being rumored a lot with Inter Milan and Chelsea, but Dries Mertens could still sign a new contract with Napoli. According to Football-Italia, the key issue in this case is Mertens wants trade with an "bribe" big.
Adrien Rabiot Arsenal won the competition. According to the Sunday Star, Arsenal became the latest Premier League club want disgraced Juventus midfielder Adrien Rabiot. Earlier, M.U and Everton are interested Rabiot.