Bayern welcome good news, wide doors C1 Cup champion. According to the latest image recorded Bild from where Bayern stationed in Lisbon, Pavard defender seems to have recovered from injury. The star had separate sessions with fitness coach Holger Broich and complete all assignments from the crossbar, a header, long ball to run the spot, swap positions quickly. Bild reported, Pavard looked good and completing the exercises without experiencing any problems. Therefore, do not exclude the possibility that he will re-emerge in the semifinals meets Lyon.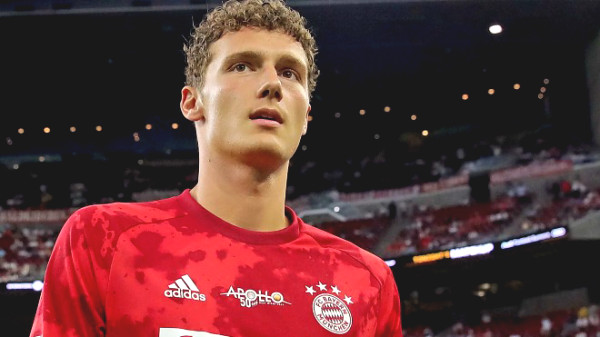 Pavard
Lyon lost, VAR Star Man CIty criticism. When scoring the 2nd Lyon, Laporte fell after Mousa Dembélé legs entangled. Talking about this situation, Laporte said: "We all make mistakes in this match and I also claimed responsibility for a performance currency of the team. But this decision is difficult to accept, especially when it in a decisive qualifying match and VAR help ".
Mengi Teden young stars are appreciated. Manchester United reserve team coach, Neil Wood coach revealed all in this club are appreciated Teden Mengi. He said the 18 years old defender is not only talented but also hard work, progressive respectable.
Barca struck Pochettino. According Carrusel Deportivo, Barcelona board of directors president Bartomeu told that they can not appoint a new coach Mauricio Pochettino made. The reason spokesman Pochettino had more poorly on Barca in the past and is obnoxious name in the eyes of cule. The appointment of the Argentine coach could make Barca take new rage from cule.
Sancho should wait one year. Former England internationals Danny Murphy said Sancho should stay Dortmund Jadon wait 1 year. According to Murphy, Sancho will have more options next summer instead of only way to MU as this year.