MU stunning rookie opinion first? According to Football Insider, "Red Devils" absolutely can successfully recruit Jeff Hendrick midfielder, who is a free agent after ending a contract with Burnley. Republic of Ireland players who are likely to be the team's first contract at Old Trafford in the summer transfer window this year.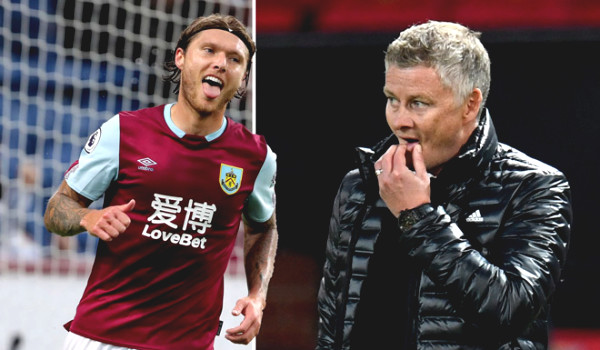 MU suddenly wanted Jeff Hendrick midfielder - who has just ended a contract with Burnley
Arsenal have negotiated with Sarr: Home Goal revealed, "Gunners" have started the process of negotiating with Malang defender Sarr, who terminated the contract with Nice. The 21 year old Frenchman still get the attention of many European teams.
Manchester City's unsettled Alaba: Sources from Sky Sports said, the hosts are very interested Etihad pitch to left-back David Alaba of Bayern Munich. Austrian player still under contract with the Bundesliga champions until 2021. However, Alaba is said to be still entirely possible farewell "Bayern Bavaria" this summer to move to Manchester City or joining a club in La Liga.
Cavani difficult to Serie Former Palermo sporting director Rino Foschi revealed Edinson Cavani would like to receive 12 million euros for a 2 year contract, the number without Serie A club can meet the present time. After officially split PSG, the Uruguayan striker has no new berth has at times seemed though he would join Atletico Madrid.
Pirlo led Juventus U23. According SKYSPORT Italy, Andrea Pirlo former midfielder has reached an agreement to lead Juventus U23 team replace Fabio Pecchia. Juventus is intended to lead the team Pirlo put one in the future.