MU played "all exclusive" to have stars Ajax: According to The Star, "Reds" ready mounted Daystar nationality Brazil - Andreas Pereira same amount of cash to persuade Ajax Amsterdam midfielder Donny Van Der Beek dock Old Trafford this summer.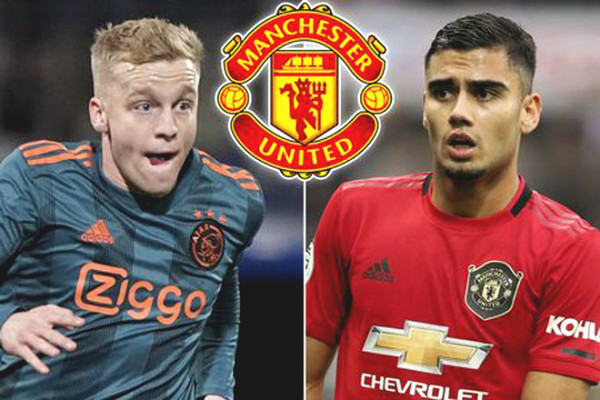 Van der Beek MU want and are willing to assign Andreas Pereira Ajax
If MU can be player Van der Beek Dutch, they would abandon the pursuit Kai Havertz (Bayer Leverkusen). Pereira also being 3 of Premiership clubs to reviews, including Newcastle United, Everton and West Ham.
Chelsea not necessarily Werner: Julian Nagelsmann - current coach of RB Leipzig stressed that the transfer to Chelsea of ​​his pupil Timo Werner has not been done even before the British press speculated deal worth 60 million euros will early completion of the "Blues" accepts the press to have striker Germany Tel.
Ibra did not move to Bologna: Goal newspaper reported that a director of Bologna emphasized by Zlatan Ibrahimovic will not join this team, if you leave AC Milan this summer. Before that, once rumored 38 veteran Swede will be joined Renato Dall'Ara Stadium Club for intimate relationship with the head coach of this team - Sinisa Mihajlovic him.
Arsenal decided holds legendary son: "Gunners" are keen to recruit Justin Kluivert - new winger 21 years of AS Roma is the son of legendary Dutchman Patrick Kluivert. Emirates Stadium Home Team Henrikh Mkhitaryan ready to sell off - players are playing for "Giallorossi" on loan this season to reduce the cost to pay out to Justin Kluivert, who are priced £ 36.
Ravanelli promised Higuain to Marseille. Former striker Fabrizio Ravanelli famed said he would give Gonzalo Higuaín (Juventus) to Marseille if he became the club's sporting director. According Ravanelli, Higuain is a class striker, enough to help Marseille win the Champions League tickets even "El Pipita" was 32 years old.