Ryan Giggs believes in Mason Greenwood
Mason Greenwood has been awarded to MU's legendary number 11 shirt Ryan Giggs. Many predict the England striker will be pressure, but Ryan Giggs predicts the opposite. "He was going beyond achievements scored by me, so I think there is no pressure at all even when the change of coat. Greenwood is a talented player. He's not the proper forms scored 1 goal / match that is 2 or 3 tables ".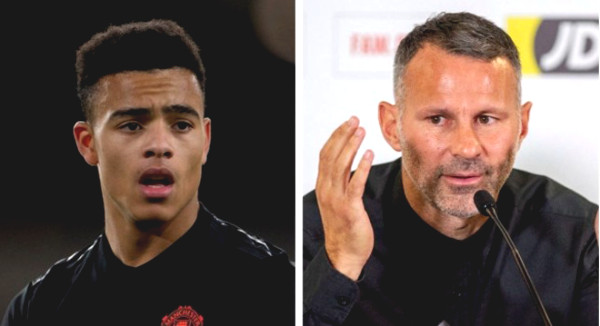 Ryan Giggs believes in Greenwood
Zaniolo successful surgery
Nicolo Zaniolo midfielder has revealed has successfully operated knee ligament. This player ruptured ligaments after a dispute with Van De Beek in the match between the Netherlands and Italy in the UEFA Nations League. This is the second time in eight months, Zaniolo this injury and will be out to 2/2021.
Nuno Santo extension with Wolves
With the success of last season, coach Nuno Santo got the rewards. According to Daily Mail, strategist Portugal has agreed to extend the 3-year contract with the Wolves. Former mutual contract period of 1 year only.
Barcelona will be tighter defense
It was stated by Ronald Koeman after a recent friendly match of Barcelona. "People will see Barcelona slightly different than last season when defense capabilities be improved. Of course, the main objective of the team is still the ball and finding space behind the defenders."
Kevin De Bruyne was not emphasized for Messi to Man City
In a recent interview, the Belgian midfielder Kevin De Bruyne who says he is not interested in Messi move to Manchester City or not. "I do not really care. Actually there. If Messi came here, it was wonderful, to me he is the best player of all time. But I am not a person who would like to conjecture or what will happen. "