MU for a friendly this Friday. After canceled a friendly against Stoke City by detecting a Stoke player tested positive for Covid-19, MU will have a friendly match took place on Friday 12/6 to West Brom at Old Trafford start since 19h. West Brom are 2nd in the Championship, the position will help them promoted to the Premier League directly.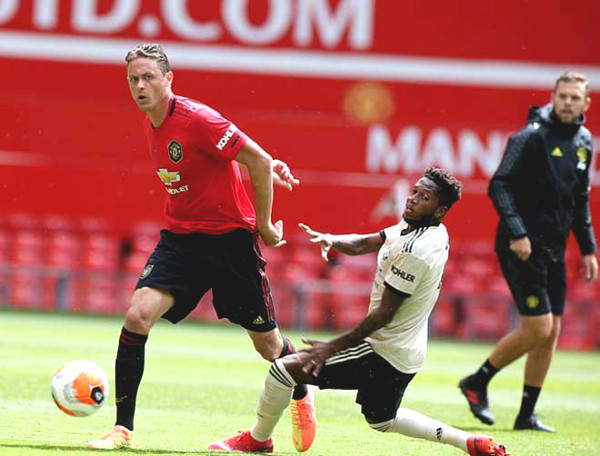 MU will have a friendly match on Friday against West Brom
Man City waiting for the results on May 7. grievance arbitration tribunal of international sports CAS has issued a statement that they have accepted the complaint prohibit punishment from UEFA for European Manchester City. Results complaints will be announced in July next, so almost certainly next season's Champions League will be determined soon for Man City have been planned or not instead of time complain that the punishment was delayed enforcement of 1 Season.
The results of the latest test Covid in the Premier League. As revealed by journalists at the BBC Simon Stone, test results Covid-recent 19 Premier League has released the results only 1 in 1213 people positive cases tested. It is not clear positive cases has to be a player.
Real Madrid "green light" for AC Milan Jović sale. According to Italian media reports, the current Real Madrid has agreed to allow negotiations with AC Milan striker Luka Jović. Milan is unclear how the proposal to the Real and the Serbian striker, because the sources said between Milan and Real have not yet reached an agreement.
Bayern allows Tolisso leave the club. According to L'Equipe newspaper, the French midfielder will leave Bayern Munich Corentin Tolisso after this season due to injury preventing him from holding a soccer power. Former Lyon player will cost around 35 million euros and Inter Milan are believed to attention to him.
James Rodríguez warned seniors. Colombian Luis Perea Former, who served 8 years jacket and Atletico Madrid youth team coach two years ago, said that if James Rodriguez wants to succeed at Atletico will not be ice in its sole discretion. "Either he's changed, or will not be successful. Atletico is a club that only players who sacrifice for the collective success, "Perea said.