"Greenwood same level Aguero": interview with Premier League Uncut, young talent on the payroll Man City - Phil Foden was full of praise for teammate in the England U21 England and also the young stars cult MU - Mason Greenwood. Even Foden not hesitate to assert skills of Greenwood definitely rivaled notorious striker Sergio Aguero.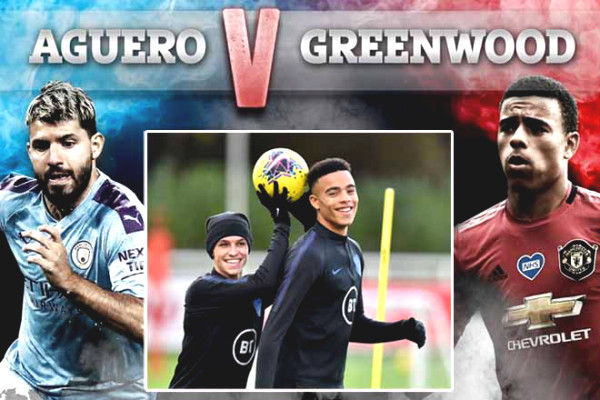 Greenwood commended Foden stopped owns excellent skills as Aguero
"Greenwood is the best striker I've ever seen. He was definitely better in both legs, always scored in 16m50 area. I do not know why he's so brilliant again at age 18. The ability to finish Greenwood is comparable with Aguero, "said Foden.
"Young Bamboo" Chelsea stay off season knee injury: Goal revealed, Chelsea will lose young talent Billy Gilmour to end of the season because of a knee injury. Besides, Mateo Kovacic N'Golo Kante and also more likely to sit out in the great war against Sheffield United (11/7). This is a very big loss, "The Blues" amid fierce competition for positions in the top four Premiership.
"Barcelona should buy Neymar instead Lautaro": On Betfair, Rivaldo - a Barca legend has urged former club recruit compatriot Neymar instead Messi - Lautaro Martinez. According Rivaldo, with influence and proven class, "Pele profile" enough to assume leadership roles and help Barca Messi rested.
SAO Real surprise to test Covid-19: On the Spanish media, coach Zinedine Zidane confirmed Vinicius Jr. just missed the last training session with Real Madrid to test Covid-19. However, the French strategists assert Vinicius problems are not positive or negative for Covid-19, only the testing process before a problem only.
SAO Ligue I was arrested for acts sick: Farid El Melali - midfielder of payroll Club Angers playing in Ligue I was recently French police questioned after many women lived next door to denounce the player has acts "take a selfie" in front of them. Remarkably, in May, police also received complaints against El Melali for similar pathological behavior.