Arsenal wasted £ 350,000 / week for Ozil. Recently, former players Paul Merson has pointed out the problem of the German midfielder. "We all know Ozil play like he does not have inspired the team without the ball. How you can pay 350,000 £ / week for a player when all of us know that the style of game of him. You need Ozil in a team where every week there's always 70%, who controlled the ball, and the players arranged around him. I have to say, without the ball, Ozil is one of the The worst players in the world. "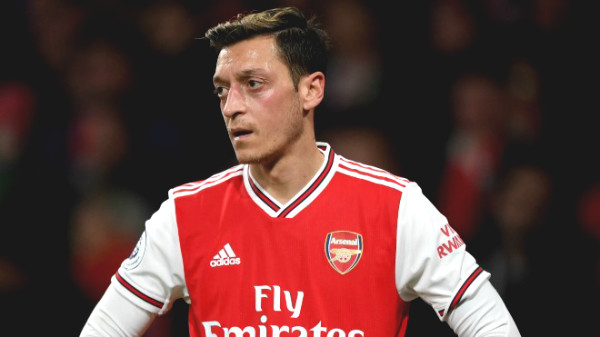 Ozil
Atletico abandon Cavani. According to AS, Atletico Madrid gave up Edinson Cavani to focus on recruiting Napoli striker Arkadiusz Milik. January 1, Atletico did attempt contracted with Cavani but failed.
Hazard was fouled most. Winger Eden Hazard Real Madrid star is experiencing times average fouled the most in one game. According to statistics, the new Belgian players to play 1,008 minutes in La Liga and have up to 44 times the opponent was plagued unauthorized access, ie every 23 minutes on average 1 times fouled.
AC Milan 2 stars Cheap bought. Gazzetta dello Sport reported that Milan clubs have decided to activate the clause buyout duo Alexis Saelemaekers players (Anderlecht) and Simon Kjaer (Sevilla) for a total of 7 million euros. This duo of players to the San Siro on loan in January in the past and present are very impressive.
CAN Cup postponed to next year. Confederation of African Football has recently given notice, the championship trophy of the African countries will not be held on schedule in January and is expected 2 2021. This notice also said the tournament will be held 1 year later, in 2022.