Chelsea and Arsenal shock
Under the provisions of the organizers Premier League, 20 teams must submit the list of 25 players in the tournament at the latest at 14h00 Day 20/10 (local time). Of the 25 players, only a maximum of 17 foreign soldiers are not trained in the UK over 21 are allowed to register the game.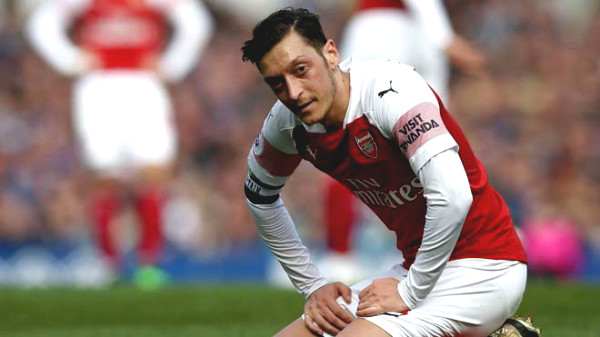 Arsenal Ozil is not registered to play
Arsenal "fired the gun" first. Mikel Arteta surprise coach mega type midfielder and defender Sokratis Mesut squad from English Premier League 2020/21. Thus, Ozil will be absent in the Championship of England at least until March 2/2021.
Not long ago, coach Mikel Arteta did not complete surprise midfielder Mesut name to the list of first round play in the Europa League. Stars born in 1988 is appreciated in the experience factor, but does not win confidence from the Spanish teacher. And now, even Premier League Ozil has no interest. He became a star sitting idle highest salaried tournament, with £ 350,000 / week.
A different team of Chelsea London is even more shocking. Surprise that coach Frank Lampard insert name ... Petr Cech, who has retired and is served as a senior adviser at Chelsea on the list registered to play.
Explaining why the name Cech, the official website of Chelsea said: "This is a precaution because of the conditions of unprecedented current crisis caused by Covid-19 cause. Petr Cech make the position of a player is not a contract. "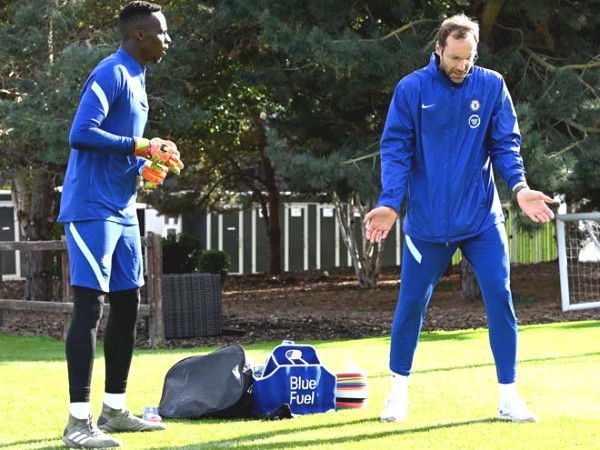 Cech (R) are registered in the squad Chelsea Premier League
This suggests, the actual coach Frank Lampard does not believe in the current 3 Chelsea goalkeeper is Kepa, Caballero and rookie Mendy. And with Cech is registered on the list, quite likely the former goalkeeper for Chelsea return catch when necessary. And actually Cech also "only" 38 years old, younger than both Caballero (39).
Coach Solskjaer struck anyone?
A question was posed, coach Ole Gunnar Solskjær will be struck off from the list who registered for the 2020/21 season? Answers are goalkeeper Sergio Romero and defender by Phil Jones. In the summer of 2020, both Jones and Romero wanted to leave. However, both must stay for many different reasons.
After being struck off the list for the Champions League, Jones and Romero continued unpredictable phase leg Premier League 2020/21. Meanwhile, Marcos Rojo suddenly named. Versatile Argentine defender is not the Champions League as well as Jones and Romero but luck also give more opportunity manager Solskjaer.
Goalkeeper and defender Phil Jones Romero sat out leg Premier League 2020/21
Apart from the absence of Romero and Jones, there is nothing unexpected in the list of 25 players by MU register for the Premier League are still familiar names like David De Gea, Bruno Fernandes, Anthony Martinal, Eric Bailly same 3 Donny van de Beek rookie, Alex Telles, Edinson Cavani. Facundo Pellistri own young talent named in the list U21, along with familiar names like Mason Greenwood, Brandon Williams or Teden Mengi.