Ryan Giggs scored against Arsenal, the FA Cup semi-final 1998/99
The legendary career of Ryan Giggs at Manchester United has been honored by the club Athletic Bilbao. Basque club recently announced Giggs will become the owner of the prize reserved for players who have played for only one club in his career.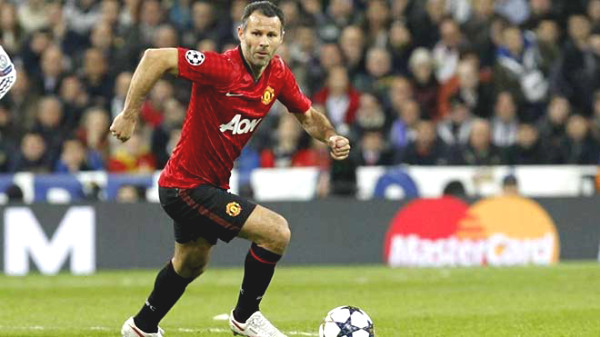 Ryan Giggs is the former Athletic Bilbao player MU was selected for the award honoring the loyalty
This award was created in 2015 to pay tribute to players who play both single career for a club, an Athletic Bilbao qualities are honored by special identity of this team. Bilbao have traditionally owned squad players who originated the Basque Country (northern Spain and south of France), and many players were sticking with Bilbao until the end of his career.
Ryan Giggs was Athletic Bilbao recorded as loyalty, devotion, responsibility, and as the reigning leader that Wales coach has shown for 23 years and 963 caps MU league matches. Giggs has won a total of 34 championship in color shirt "Reds" and the club captain's armband frequently, especially in 2007/08.
Bilbao was awarded to 6 players including Matthew Le Tissier (Southampton), Paolo Maldini (AC Milan), Sepp Maier (Bayern Munich), Carles Puyol (Barcelona), Malin Mostrom (Umea IK) and Billy McNeill (Celtic). Bilbao will award expected in the coming period for Francesco Totti (AS Roma), Tony Adams (Arsenal), Jamie Carragher (Liverpool) and Rogério Ceni (Sao Paulo).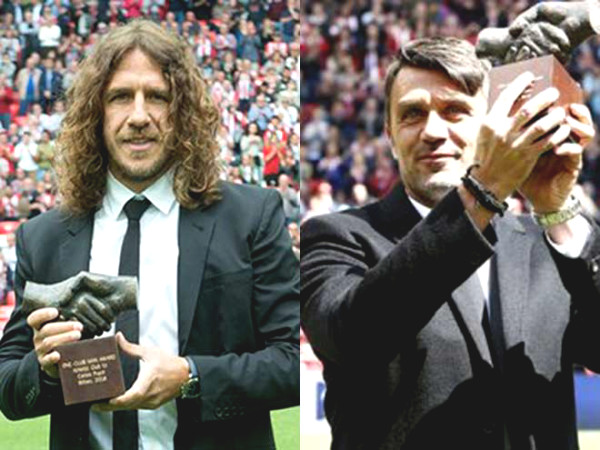 Paolo Maldini Carles Puyol and awarded by Athletic Bilbao
Notably Bilbao only awarded to one player at each club, Paul Scholes and Gary Neville News will not be awarded. In the history of MU outside Giggs - Scholes - Neville, only 2 more players sticking career with "Reds" Dick Duckworth (1903-1914) and Bill Foulkes (1951-1970), both deceased but most recently in 2013 Foulkes.
As usual, the award will be invited to Bilbao attend a match of the club crowd. During the break between innings, Giggs will be launched between the San Mames to introduce and award trophy by Jose Angel Iribar, who owns a record to play Athletic Bilbao, and a student at the age of football academy Athletic Bilbao.
On the occasion of being awarded Giggs, Marca sports newspaper has posted the article to reminisce and celebrate the achievements of the former players of Wales during his career. Famous goal against Arsenal in the FA Cup in 1999 was introduced. Also Marca also had a brief interview with Paco Gento, experts winger possesses speed "wind god" has won 12 La Liga and 6 C1 Cup in color shirt Real Madrid considered Giggs is the player he most popular contemporary .