Jordi Mestre, the former vice president of Barca, who witnessed Messi put pen a contract extension with Barcelona in 2017. Recently, he has had discussions with RAC1 radio-related incident is very hot place between Messi and Barca.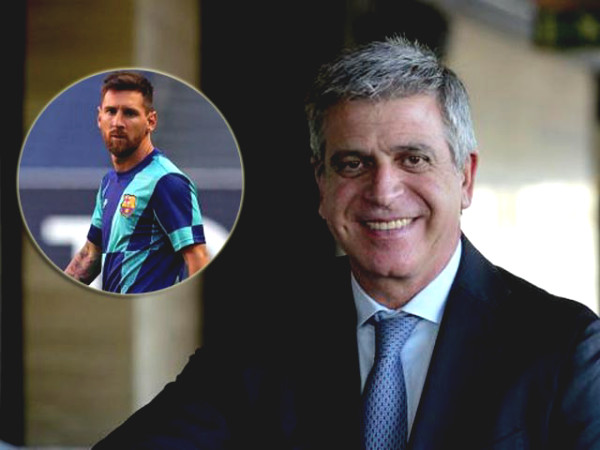 Mr. Mestre said that the situation was too late to save
"I do not know about Messi could release the contract without paying a fee. It is not without foundation signed a contract with a player back to him just like that go. The contract must guarantee the rights of both parties and signed by the two sides, "stated Mestre.
According to Mestre, the original contract price of Messi freeing 400 million euros, but this amount was increased to 700 million euros after the price breaks PSG pay 222 million euro contract to recruit Neymar. "The key to all problems is on 10/6," Mestre said. "What the team information to me is that there is a provision of 700 million euros and if Messi wants to leave, he must spend money. The club has been very clear about that. In case Neymar, PSG have to spend money. "
According to Mr. Mestre, the current situation between Barca and Messi almost "irreversible" and "too late to discuss something". He said: "The lawyers and faxes, they cause too much noise. I think if the three sides a word, then everything is finished long ago. This stuff did not bring benefit to anybody. "
Merchants also pointed out: "Messi has the right to leave, but he must comply with the rules and deadlines, as Xavi and Iniesta. We all know that nothing is forever. 2-8 defeat that makes everyone suffer, but the decision to leave is not in a day or two ".
Ending the interview, Mestre talk briefly about the role of Josep Bartomeu president: "I think Bartomeu was right not to resign, if he does so is counterproductive."
Many top sports newspaper said Spain, declared Messi, Jorge had planned to Barcelona in the coming days and wanted a private meeting with the management team. President ready to meet all his Bartomeu and Jorge Messi. Mundo Deportivo Sheet, the meeting scheduled to take place on Wednesday (2/9).