Lingard coming Telles joins former team?
According to the Portuguese press, although the transfer in English football and many other countries have closed but is continuing in Portugal. This has opened up opportunities for Porto asked Jesse Lingard on loan this season, hoping MU will consent after just bought Alex Telles prices quite soft. Besides the Chelsea midfielder will Malang Sarr to Porto on loan.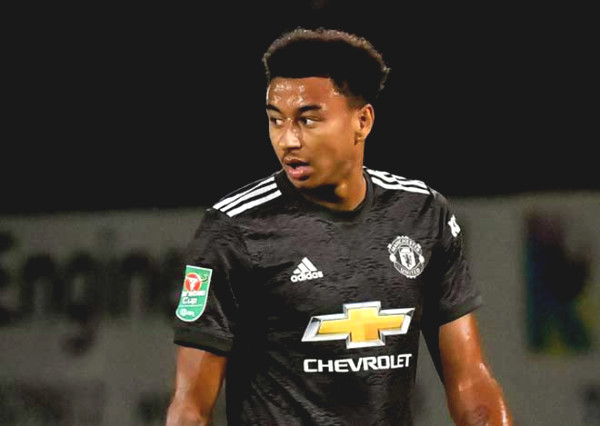 Porto Jesse Lingard being asked to borrow
James Rodriguez Richarlison same stone is considered the "dream"
Richarlison striker said he was very satisfied with my own performance at Everton and it is thanks in no small help of new teammate James Rodriguez, who he has known for a long time. "I'm glad to play with James was a dream, he is a special talent. He is number 10 of the national team and has been capped Real Madrid, Bayern, Porto are big clubs. He can rock any Premier League club yet, "said Brazilian striker.
Giroud wants to USA after 2-3 years
Chelsea striker Olivier Giroud says he is likely to kick in Europe 2-3 years before to America to play football instead of returning home to France. "Back in France is not what I think now, I hope I will be exploring a new league in a new country. If the body allows, I will play more 2-3 years in Europe before moving to challenge the United States, "said Giroud.
Mario Götze joined PSV Eindhoven
Dutch public opinion is quite a surprise when PSV Eindhoven recently signed a 2 year contract with the attacking midfielder Mario Götze. The hero of the German national team at the World Cup 2014 was out of contract with Dortmund last summer and is expected to join a weaker team than in Germany or retire, but recently he suddenly appeared at the headquarters of PSV and proceed with the contract fairly quickly.
Real Madrid reserve goalkeeper positive for Covid-19
Journalist Jose Luis Sanchez in Madrid said that Ukraine's goalkeeper Andriy Lunin who were identified were positive for Covid-19 and will be immediately quarantined at home. Lunin Such is the second player of Real Madrid viral infection in recent years after Mariano Diaz, besides the day before had information Thibaut Courtois & Martin Ødegaard positive but then test results showed they were not infected .