Premier League detected 9 cases positive for Covid-19
Organizing Committee informed Premier League detected 9 cases positive for Covid-19 during the test from 28/9 to 4/10, with the participation of 1,587 players, employees under 20 team. Last week, the league top "England" also recorded 10 cases Covid-19, which has no less a name like Sadio Mané, Thiago (Liverpool), manager David Moyes (West Ham).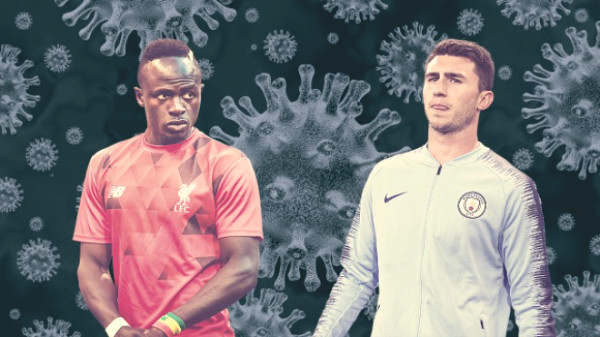 Premier League record by 9 Covid-19 new cases
Barcelona losses because Covid-19
Recently, Barcelona has announced losses of 97 million euros in the 2019/20 season and that pandemic outbreaks caused Covid-19 Camp Nou team fell 203 million euros in revenue. Earlier, Barca had to cut 74 million euros in operating costs, the football situation paralyzed pandemic but could not save the situation.
Griezmann not happy at Barcelona
Didier Deschamps, coach of the French team revealed Antoine Griezmann is felt not happy in Barcelona because of ice left forte. "Captain" Barcelona is regularly ranked Ronald Koeman 29 striker must play deflection although his preferred position is striker. Deschamps also undertakes to use his pet more suitable role in the French team.
Former assistant humorous elements Klopp was "robbed of"
In an interview on a Youtube channel, former assistant was Zeljko Buvac Jürgen Klopp has revealed the interesting story between two people. According Buvac, during 17 years together closely, that he had assumed all the work of head coach ... except for press interviews.