Recently, AFC Fylde - Women's club competitions 3rd UK (Women's National League North, after the Women's Super League and the Women's Championship) was declared dissolved. AFC Fylde According to management, 49-year-old club has no operational funding for the women's team in the context of football in England postponed indefinitely because Covid-19. This is also the first professional football in England was "death".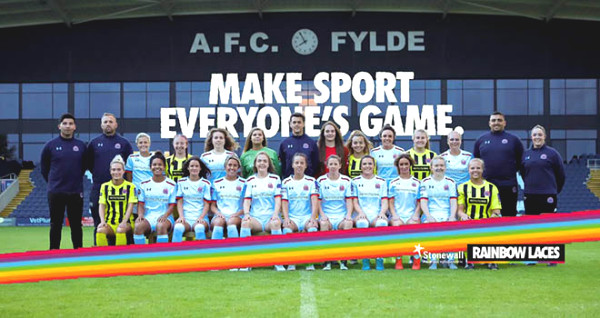 AFC Fylde professional team is the first woman in Britain dissolved because of financial difficulties
Just days ago, the president of AFC Fylde - David Haythornthwaite also wrote a statement center "will wholeheartedly with the women's team and ensure they are still part of the club."
Women's football is always a "victim" of the campaign first cut staff because of financial difficulties. English football history ever recorded Sunderland, Charlton, Notts County women's team also must be dissolved in order to save costs. In late March, the British Football Association (FA) announced the cancellation of the results of the Championship season 2019/20 with 5 or less, the final achievement is based on the current rankings and no promoted team - relegation. Before that situation, 60 teams sent to the FA wrote to protest this decision.
Not only women's football and the amateur tournaments, Premier League also dismayed because Covid-19. According to calculations from the Daily Mail, many hundreds of millions club losses if the league table can not return, typically as MU (116.4 million pounds), Man City (109.3 million pounds), Liverpool (102.6 £), Chelsea (91 million pounds).
Recently, Premier League organizers planned to the day 13/6 organization, while allowing teams back in training despite the risks. However, medical director of FIFA - Michel D'Hooghe immediately called on football deactivated to September, including Premier League before the risk of spreading Covid-19.