Round 35 Premier League 2019/20 have too many surprises making the top 4 race becomes ever more dramatic. Teachers and students Lampard surprisingly lost 0-3 against Sheffield United in one day of work every inefficient defense while constantly make mistakes. They are at risk of dropping out of the Top 3 at Leicester and Manchester United are not a substitute. However, fortune smiled on Chelsea.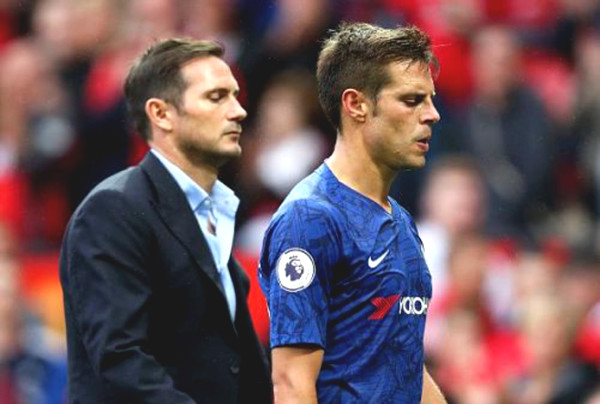 Chelsea lost but fortunately in the top three Premiership
Bournemouth Leicester City lead 1-0 after the first half. However, teachers Brendan Rodgers left to lose 1-4 reverse in the second half with 45 minutes of Soyuncu red card. This defeat makes "flying high" risk dropped to 5th place after 35 rounds.
With the two results above, teachers Solskjaer is just winning Southampton can rise in the standings Tuesday. Before the ball rolling for a few hours, MU also received additional information that a more determined. It was Manchester City's UEFA punishment is cleared up to No. 5 will not have a chance to be the Champions League.
However, MU re insurmountable challenge. Solskjaer's game play was overwhelmed with press speed at heights of Southampton and soon conceded. However, the home team soon regained calm and the middle between two of Rashford and Martial.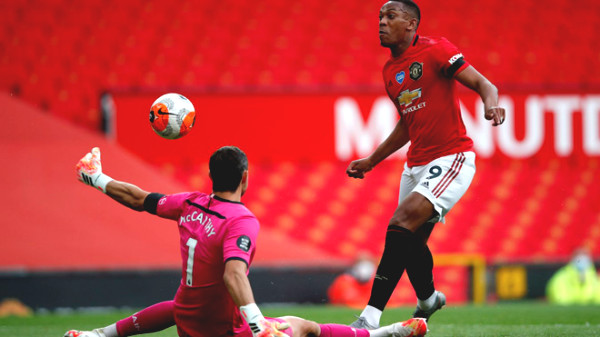 Insurmountable Southampton, Manchester United can not reach the Top 4
In about 70 minutes left, United have more chances to widen the gap but failed. Finally, they had to pay the price while conceding 90 + 6 minutes. Drew at home to United, who have 59 points just after the 35th round and still stalled at No. 5, with Leicester but poor point about the difference (+26 and +29). Chelsea continued to stand at No. 3 with 60 points despite losing.
Next round, the race will become more dramatic as the end date close season. Chelsea were playing at home and should only welcome Norwich City. Three points slip from his hand hard to master games Frank Lampard. Meanwhile, Leicester City will have to play Sheffield United, a war drama played by both clubs for European objectives.
Solskjaer teachers and students continue to play the latest in three teams and travel to Crystal Palace. Have to say, the opportunity is still shared equally for both Manchester United, Chelsea and Leicester. This is the time not to make mistakes but with the round ball is unpredictable, like the results of round 35.
Standings after round of Premier League 35