Antwerp and Tottenham are together to lead the Table J with 3 points after the battle. Therefore, the strength between these two teams has a decisive significance to the top of the table. Representatives of England Tottenham despite being a guest on Belgian land but with stars who are in cheese, the visitors are still much higher.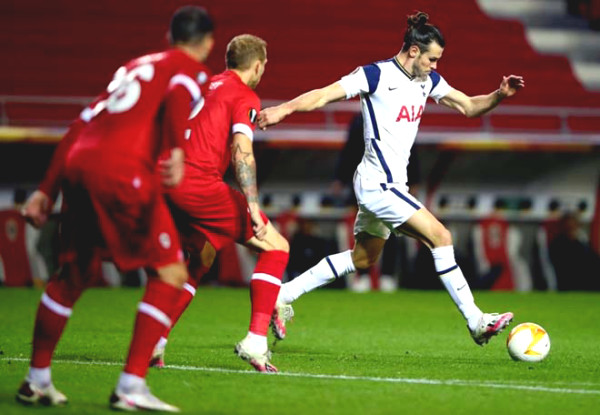 Gareth Bale (white shirt) has a very disappointing match with Tottenham
Only thing, higher rated does not mean Tottenham has an easy match. On the contrary, the home team Antwerp with a face-to-face attack, close and rich in speed caused the representative of England to defend the cluster. And then in the 29th minute, the goal of Hugo Lloris was crossed as a necessity.
Tottenham's goal comes from mistakes very hard to forgive the left-back of Ben Davies, with an extremely dangerous missing ball. MBokani robbed the ball, crossed as set to Refaelov the ball in the ball before doing the endless shot, opening the score for Antwerp.
After the break, Coach Mourinho launched the top team to the yard. However, the stars of the North London team offered to the defense system held closely by the Belgian team. Finally, Tottenham suffered to defeat 0-1 on Antwerp's yard, thereby letting opponents take the top J with 2 full matches.
Final ratio: Antwerp 1-0 Tottenham (H1: 1-0)
Scored
Antwerp: Refaelov 29 '
Squad
Antwerp: Butez, Seck, Gelin, De Laet, Buta, Haroun, Hongla, Juklerod, Gerkens, Mbokani, Refaelov
Tottenham: Lloris, Aurier, Sanchez, Davies, Reguilon, Lo Celso, Winks, Alli, Bergwijn, Bale, Carlos Vinícius
Match parameters
Scoring player (according to whoscored)