The face of the F UEFA Champions League table before entering the fourth round was quite stressed when the team led Dortmund just over the third ranked team, Club Brugge properly 2 points. The two teams met in this hit, so a victory was very important.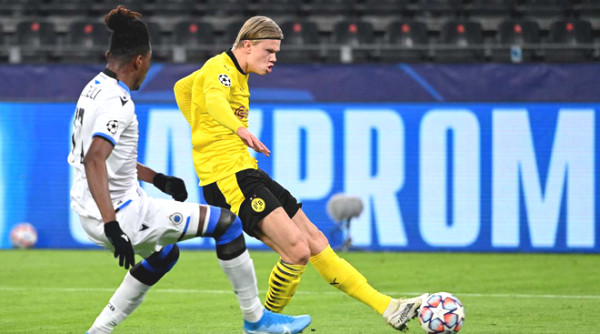 Haaland opened the lead to Dortmund from 18 minutes
With home advantage, Dortmund early holds the game and has a goal opening a goal in the 18th minute. The scoring is Erling Haaland with a finish on the nearly delicate corner. Earlier, Jadon Sancho had a beautiful bunch of norwegian striker.
It seemed that the early goal would help the team team Signal Iduna Park had a jubilant but the visitors also answered very fiercely. I have to go to 45 minutes, Dortmund has a doubling table. This recorder is Jadon Sancho with a free kick from a 20m distance.
To the second half, Dortmund still maintained the attack before the representative from Belgium. The 60th minute, Erling Haaland was right in the right place after the Club Brugge Club Defense Farm Breaking and launched a very fast finish to fix the score 3-0 of the match. With this victory, Dortmund got 9 points after 4 games and continued to lead the table F.
Dortmund 3-0 Club Brugge (H1: 2-0)
Score: Haaland 18 ', 60'; Sancho 45 '
Depression
Dortmund: Burki, Guerreiro, Hummels, Akanji, Meunier, Delaney, Bellingham, Reyna, Hazard, Sancho, Haaland
Club Brugge: Mignolet, Lourenco, Kossounou, Deli, Diatta, Vanaken, Vanaken, Balalant, de Ketelaere, Lang, Krmencik