Liverpool hit the "B team"?
According to the Liverpool Echo, coach Jürgen Klopp this match is expected to came on a substantial number of Liverpool players not to play regularly this season and the young players. James Milner, Neco Williams, Curtis Jones, Alex Oxlade-Chamberlain, Divock Origi, Takumi Minamino, Adam Lallana and Naby Keita are players expected attendance, which will be the last match Lallana farewell club.
Lampard said unexpectedly before the game
Lampard said that win tickets to the C1 or not is not the measure of the strength of Chelsea. British strategist said: "I understand the harsh judgment of the outside world as well as the fans of Chelsea, because to win the Champions League tickets are clear objectives of us.
But do not forget Chelsea no big stars when the season started. We pride ourselves forced to mature early. I very much hope that Chelsea will have Champions League tickets. But I think people should not take it as a gauge success or failure and deny our progress in this transfer season. Until now, we have shown that the team's plan is on track. "
Macro names engraved trophy champions Liverpool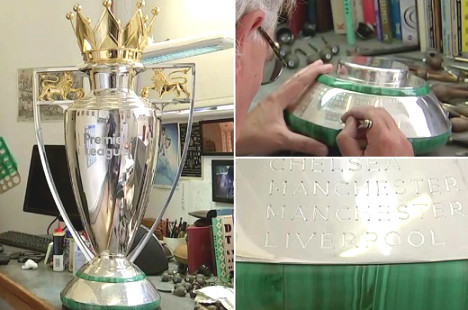 A silver cup engraved with the name Premier League Liverpool
Liverpool officially received the trophy, have made difficult "the Blues"?
Despite crowned Premiership champions ahead of 7 rounds but welcome to the next Chelsea, Liverpool officially awarded the trophy. In a great day and full of emotion, teachers Jürgen Klopp will surely not want to air that is affected by a defeat against Chelsea.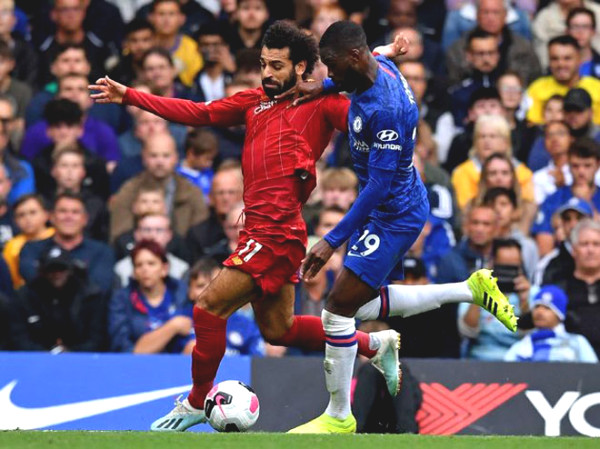 Chelsea will be very difficult to get all 3 points at Anfield
Chelsea's Frank Lampard are very close to the Champions League ticket next season. However, they understand that just one stumble disastrous for the trip to Anfield, bad things can happen completely. Distance 1 points against Leicester and Manchester United is a gap too fragile. Therefore, "The Blues" will definitely enter the contest with 3 points determined to make sure the 1 position in the top four Premier League this season.
Determination of Chelsea clash express desire of the home team Liverpool. Therefore, this will be a great war worth the wait between two "big" are strong revival of English football this time.