Before becoming the most expensive "brand" in football, Cristiano Ronaldo was only priced on par with ... a few balls and suits.
Even at the age of 35, Cristiano Ronaldo is still one of the most expensive "brands" in football. In addition to success on the pitch, the Portuguese superstar also makes a lot of money from advertising, even going to be a rare sports player with a $ 1 billion fortune, alongside Floyd Mayweather (boxing) and Tiger Woods (golf).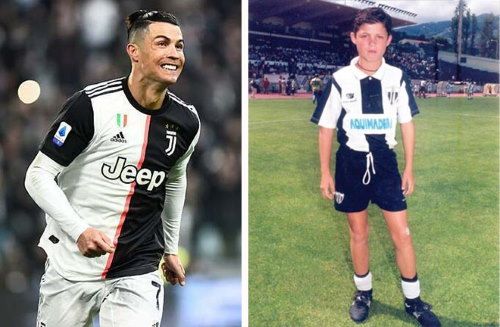 However, like many other players, Ronaldo's starting point is a plausible zero. In an interview on Tuttosport (Italy), Rui Alves - former president of Nacional Club, where Ronaldo played from 1995 to 1997, revealed that he once owned CR7 without spending any money. He doesn't even believe the 35-year-old superstar can become a good player.
"Ronaldo joined the Nacional youth academy from Andorinha at the age of 10. We exchanged a lot of balls and competition clothes to own him. Two years later, the club sold Ronaldo to Sporting Lisbon but I did not expect him to become the current level player, "said Rui Alves.
From 1992 to 1995, Ronaldo began his career in "digital shorts" in Andorinha - where his father was a costume worker. He joined Nacional for 2 years before being recruited by Sporting Lisbon for 1,700 euros.
Since then, Ronaldo's value has increased "galloping" in proportion to his professional advancement, from MU (2003, 14 million euros), Real Madrid (2009, 94 million euros) to Juventus (2018, 112). million euros). In 2015, Real installed a release clause worth 1 billion euros when renewing a contract with CR7.
Recently, the media reported that Juventus wanted to sell Ronaldo due to financial difficulties and could not bear his 31 million euros / year salary. However, according to Rui Alves, it is difficult for CR7 to leave without helping "Old Lady" win the Champions League as well as the 6th Golden Ball.
"Ronaldo is still very happy at Juventus, I think he will stay at the club to join them in winning the Scudetto, the Champions League and the Golden Ball."