The incident took place in late May and then, when 6 players on the payroll team U19 China's Tao Qianglong, Liu Zhurun, Peng Hao, Ren Lihao, Han Dong and He Longhai escaped from ghettos in Shanghai and out drinking all night after a friendly match with the reserve team of the club Shenhua Shenhai.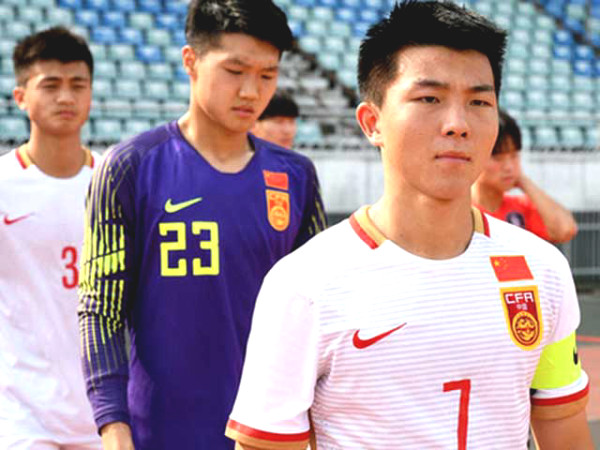 Chinese young players face many problems and disciplined attitude
After the incident was discovered, six players had to get very heavy punishment. Accordingly, the Chinese Football Association (CFA) decided to join the punishment banned all activities of the team football aforementioned players within 6 months, starting from June.
This means that the players will have to wait until the end of the month 11/2020 to return to football. Still, this sentence is only temporary while waiting for an official decision from management agencies Chinese football.
A CFA officials said the players had violated regulations on epidemic prevention ensuring Covid-19 as well as violation of the recruitment rules China U19. "This action is a serious violation of the rules for Disease Control and the negative impact to the whole team," the official said.
Meanwhile, coach Cheng Yaodong China U19 team promised to "look into the matter seriously, with the aim that they realize the seriousness of the incident."
Among the names mentioned above, 18 players Qianglong Tao is considered the hope of Chinese football, and their huge popularity in this country. After receiving a penalty, Tao Qianglong had very apologetically expressed on social networks. "I am aware of the indifference, blind and its irresponsibility. I sincerely apologize and regret what they have done, "he wrote.
Despite efforts to improve football, such as forcing the youngsters to barracks for military training aimed at forging morality and patriotism, but the Chinese football is still not out of the question ethical players in recent years.
Before this incident, Chinese players entangled in the messy as deliberately changed license plate violation of law, or drink driving accident ... Meanwhile, the achievements of the national team were under despite repeated expectations invested big money.