The opening game of the Premier League 2020/21, coach Frank Lampard use both rookie "blockbuster" was Timo Werner and Kai Havertz in the starting lineup. Some other stars such as Thiago Silva, Ben Chilwell not appeared in the list of registration.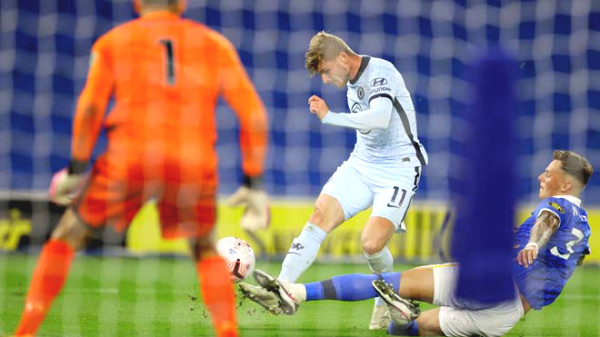 Werner played well in his debut in the English Premier League Chelsea
This match, rookie Timo Werner played well, though he does not have the first goal. Germany striker agile advantage of defense mistakes Brighton, brought a penalty for Chelsea. Jorginho was done and penalty succeeded, opened a 3-1 win for Chelsea.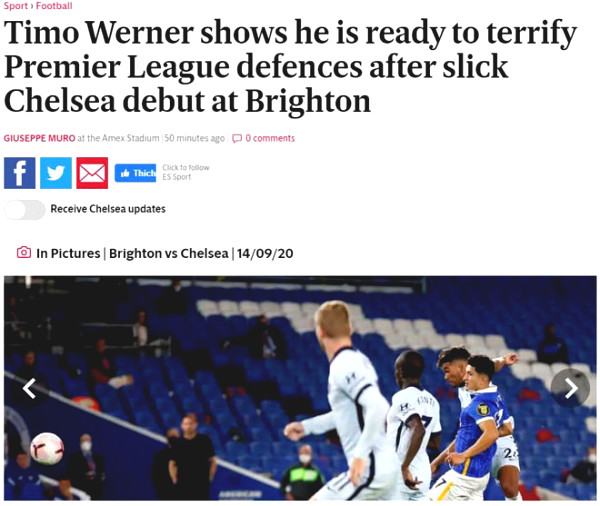 The London Evening Standard confirmed Werner ready threaten Premiership
Therefore, not surprising that the British press in particular praised performances by Werner. The London Evening Standard said that Werner has shown a willingness to make the defense of the Premier League team to fear. The only thing lacking in the game Werner this release, that goal alone.
The British newspaper Daily Mail, such as, ESPN and The Guardian also reserved praise for the 90-minute debut of rookie Timo Werner. However, journalist Sami Mokbel of the Daily Mail, the direct operational at The American Express Community, expressed concern for Kai Havertz. The most expensive player in Chelsea's history can not achieve much in this match. English only 6.8 points Whoscored dots for 80 minutes on the field presence.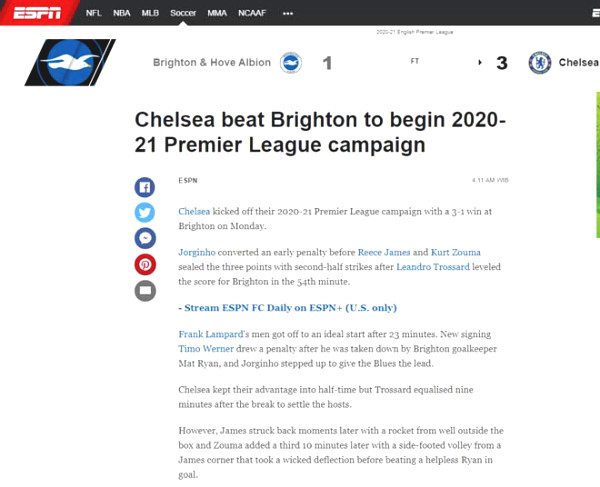 ESPN commendable performances by Chelsea
Above all, the British newspaper special praise outstanding performances of defender Reece James. Players 20 years old British military has a dream match. Despite playing at right-back position, James has a great product for their own extremely important, making it 2-1. Then he performed a corner is created to Zouma set 3-1.
The Guardian believes that the hero Reece James will also advance
Page 90 minutes Whoscored dots of Reece James 8.9 points - the highest match. Organizing Committee Premiership after the award not hesitate most dominating player for this 20 defender.
British newspapers like the Daily Mail, ESPN predicted that Chelsea had a pair of British defense was great as James Reece Ben Chilwell right, left. Regrettably this battle, Chilwell not released. Otherwise, he would identify as a basis to prove.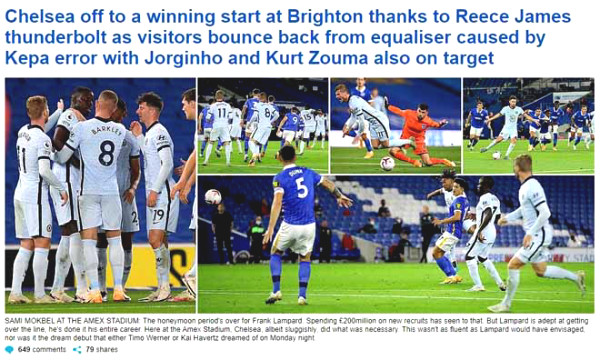 Daily Mail Chelsea are believed backs British couples dream