After Arsenal, Chelsea became the second team in the Premier League reaches wage agreement reduced the whole team. Accordingly, the Chelsea players are willing to reduce the 10% salary for 4 months to ease the financial pressure on the club managing. Earlier, Arsenal also successfully convinced the players wages decreased by 12.5%. "Gunners" to become the first team to convince the players agree to a pay cut.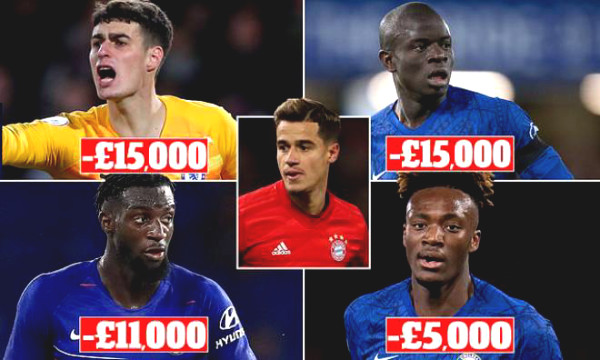 Chelsea dropped 10% salary players
CEO Marina Granovskaia and captain César Azpilicueta - who represents the Chelsea players after repeated negotiations had finally found common ground on the issue of wage cut. Besides the players, coaches Frank Lampard and assistant team also agreed on the reduction of wages, though not disclose how much% reduction.
Compared to Arsenal, Chelsea's players have reason to be satisfied. If the "Gunners" won the right to attend the Champions League in the next 2 seasons, the stars of the Emirates Stadium will be entitled to 100% of salary.
Meanwhile Chelsea, just projected Europa League next season, the 10% mentioned above will be reduced to 7.5% and this is said to be possible targets. May decrease when the team appeared in the Champions League next season remained at 7.5% rather than lower.
According to calculations by Spotrac, with the whole team salary reduction of 10% within 4 months, Chelsea would save 3.53 million pounds. Each week, the team at Stamford Bridge minimize 220,580 pounds.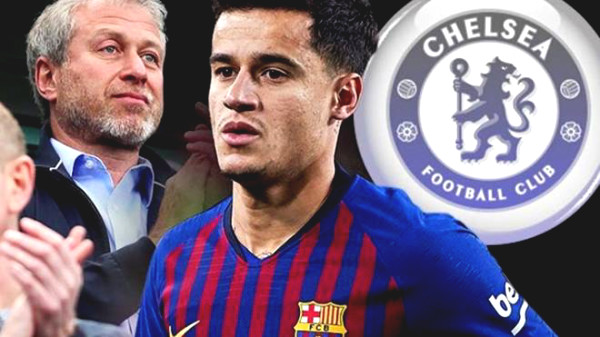 By reducing the players' wages, Chelsea upcoming Coutinho?
Let predict Chelsea will do with this money? The Daily Mail said that Chelsea will "throw" the full amount of cost reduction after wage cuts for business player Philippe Coutinho.
Accordingly, the west London team will put the issue to Barcelona towards Coutinho asked to borrow one season buyout clause attached. Loan fee ranging from 3-5 million pounds. Thus, it is likely that £ 3.5 million be enough to help Chelsea Brazilian star in the squad - is of course only charge loan.
In addition, £ 220 580 per week Chelsea save enough so that they can also pay Coutinho, in case the player joined "The Blues". At this ability Bayern Munich, the team was playing Coutinho on loan, activate the buyout clause worth 70 million pounds increasingly smaller.
Fans are thinking perspective Brazilian star returning to England, despite the statements of the possibility given the opportunity again for Barcelona coach Quique Coutinho Setien. Terms of the contract triggers the release of up to 355 Coutinho with £ Barca, but Chelsea may buy out the 28 players going for less than 1/5.