Timo Werner missed opportunity before Hoffenheim
According to the newspapers in the UK, today 16/6 can be completed Chelsea transfer striker Timo Werner of Leipzig in Bundesliga (Germany). This will be a remarkable transfer Chelsea's second for the season 2020/21 after Hakim Ziyech buy from Ajax.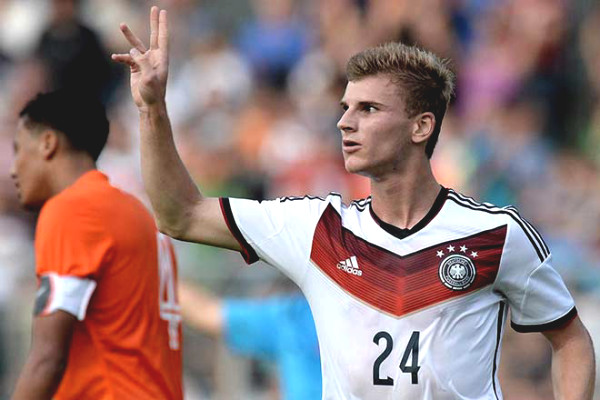 Timo Werner caps Training Club Leipzig Germany
The London Evening Standard, said the reason the deal expected to be completed in today's terms by Werner have liquidating contract worth 53 million pounds, and the terms will expire in less than 1 day. Chelsea will have to pay immediately to buy, if enough money £ 53 million, they are right to welcome Werner on without direct negotiations with Leipzig, but otherwise requires Leipzig will have a different price.
Since early June the Chelsea fans were eager to hear Chelsea started recruiting Werner, Germany striker who has long been considered to join Liverpool instead of "The Blues". Revealed by the press, said Werner not only Chelsea track long, coach Frank Lampard and Petr Cech technical advisors also personally to Germany to meet Werner from the end of February.
The implementation process has been unable to transfer rapidly due to active operations Covid-19 makes moving between European countries is limited. Werner to England can not do health checks, the Chelsea to Germany can not do that, and Chelsea are said to have to hire a private medical team to do this.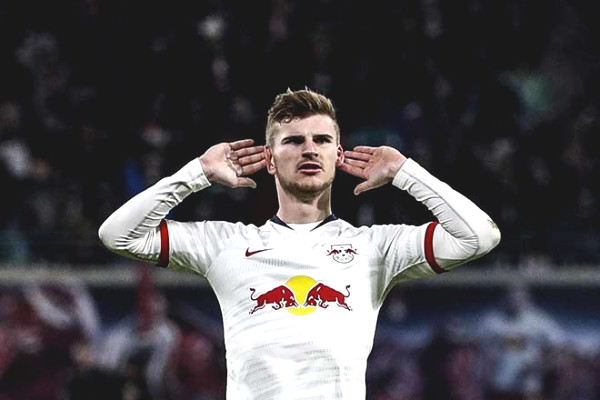 Werner in Leipzig shirt color
Werner, who has scored 25 goals in 30 matches in Bundesliga soccer this season, is expected to sign a contract for 5 years with a salary of £ 200,000 / week. He along with Ziyech is expected to last Tammy Abraham's key role in attack Chelsea from next season, but in addition also the additional Chelsea left-back Ben Chilwell both the club.
The purchase Chilwell from Leicester City is said to be quite pricey by local Chilwell player and it automatically makes the price is raised several other Premier League club if a buyer asks. Chelsea really want to spend money for services should Chilwell will not want to negotiate with Leipzig to negotiate the price of Werner, Werner service should be able to be "The Blues" done away with 53 million pounds price.