Because the impact of the pandemic Covid-19 Champions League (C1 Cup) 2019/20 season was postponed in late February this year when the team identified 4/8 win tickets to the quarter-finals include PSG, RB Leipzig, Atalanta and Atletico Madrid.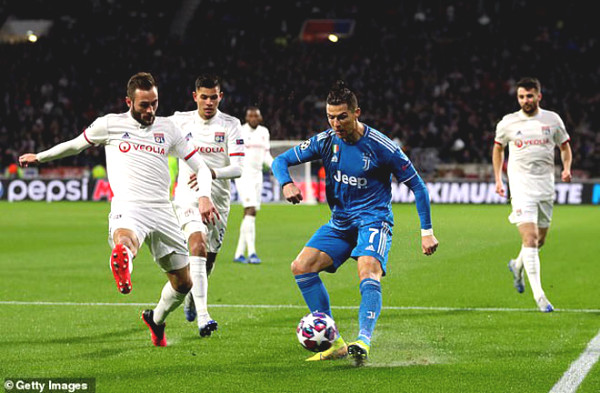 Ronaldo and Juventus face tough Champions League this season after losing 0-1 in the first leg of Lyon in France 1/8
4 tickets to the final of the tournament for the 8 best teams in this league this year can only be found after the eighth round second leg match between Manchester City pair - Real Madrid, Bayern Munich - Chelsea Juventus - Lyon and Barcelona - Naples.
Recently, the Daily Mail newspaper said UEFA (UEFA) have achieved consensus on timelines as well as venues in the re-launch the most prestigious tournament in European club level. Accordingly, the leg rest 4 1/8 round will take place in 2 days: 7 and 8/8 Manner old home with no audience 4 teams: Barcelona, ​​Bayern Munich, Juventus and Manchester City.
Then, 8 teams win tickets to the Champions League quarter-finals 2019/20 season will transform method similar organizations World Cup finals for the national team.
Specifically, the pair of knock-out tournament this season's Champions League quarter-finals since will occur within 11 days (from 12 to 23/8) in Lisbon Manner 1 round knockout stone as in the World Cup. In case of 2 teams tie in two main union will play two overtime and shootout to identify successes and failures, instead of stone leg - leg as annual routine.
The pair play in the Champions League quarter-finals this season will take place from 12 to 15/8 to. Two semi-finals take place on 18 and 19/8. Finals scheduled held on 23/8 Benfica Da Luz on the field. Additionally the city Sporting Lisbon UEFA will also be requisitioned for the pair play in the quarter-finals and semi-finals.
Earlier, the final Champions League 2019/20 season is expected to be held at the Ataturk Olympic Stadium 30/5 in Istanbul (which witnessed the great screen comeback of Liverpool AC Milan to Champions Crowned League in 2005) did not take place due to the pandemic caused Covid-19 European football stalled.
This is great news for Ronaldo because he can be facilitated repatriation and return "roof of old" Jose Alvalade - where he served as a young talent before joining Manchester United's Sir Alex Ferguson's summer 2003 for 12.24 million pounds to become the player most expensive teenager in English football history at the time.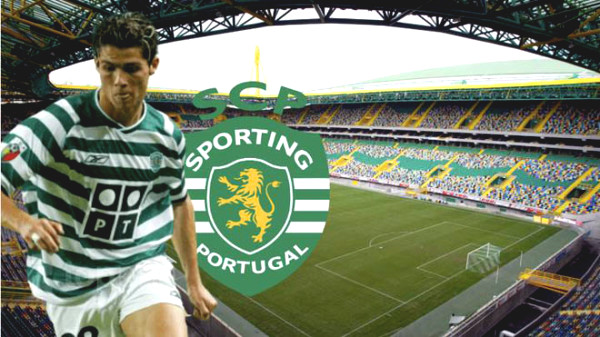 Jose Alvalade Stadium (Lisbon, Portugal) - home ground of Sporting Lisbon, Ronaldo's former club can be honored to host the final of the Champions League this year to replace Olympic Ataturk airport in Istanbul (Turkey)
Currently, Ronaldo and managing Juventus team is in trouble before the return leg of the Champions League this season as 1/8 in the first leg in France today 26/2, they lost 0-1 Lyon and "Lady old Turin "shall endeavor upcoming comeback. Rematch between Juve and "Lion of the Rhone," Lyon is likely to take place on 7/8 years.
According to the notification from the UEFA Champions League group stage 2020/21 is expected to start taking place from 20/10, ie about 1 month later than normal season. In addition, the European Super Cup 2020 will be held at Puskas Arena (Budapest, Hungary) on the day 24/9 instead Dragao pitch (Porto, Portugal) in August as originally planned.
Similarly Champions League, the Europa League after finishing the remaining matches of the 1/8 round will enter the quarterfinals and semifinals Manner "Final 8". League Cup "class 2" Europe will officially back on April 5/8 and ends on 21/8.
Do not focus in Lisbon as the Champions League, the Europa League will host the "Final 8" in four cities west Germany is Cologne, Duisburg, Dusseldorf and Gelsenkirchen. The finals will take place in Cologne.