The celebration of the day Bundesliga return
German football become football's first major European competition back in service Covid-19 and the fans were not disappointed with the events of the match in last Saturday. Dortmund have won a great battle in the Ruhr derby Leipzig "Smoking killed" if not for VAR before Freiburg, while Wolfsburg win Ausgburg dramatic stoppage-time in contrast to the ease of Hertha Berlin before Hoffenheim.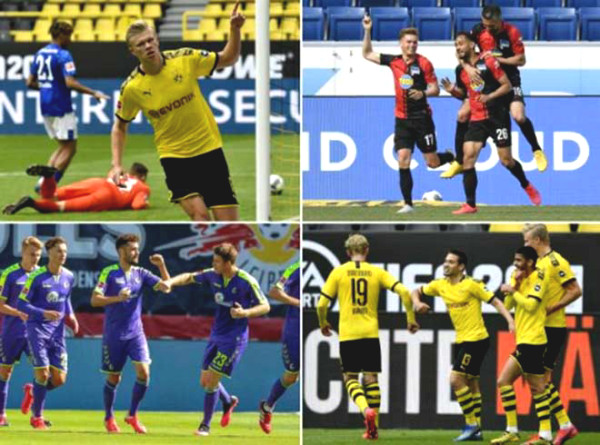 Want to celebrate the day Bundesliga type back, and still have cases of violating provisions of the organizing committee
But the air of different match compared to usual by no spectators on the field. Not so the celebration of the players after a goal is the best picture cry smile. Due to the disease and therefore the players must adhere to strict rules when celebrating, no longer displays collective hug.
Match Dortmund - Schalke 04 with 4 goals were scored bring 5 celebration in which phase the opener of Haaland unintentionally amusing for the audience when Haaland and teammates celebrate the goal with a distance apart 2m attached smiles and applause for each other. Last match they habitually thank the audience at the "Yellow Wall", but not many people in the stands and the players also stood apart the joint while celebrating.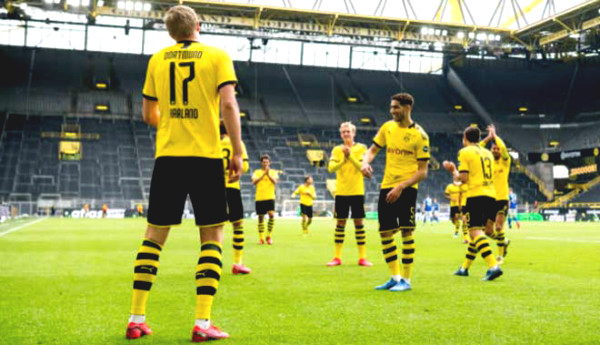 Haaland and Dortmund teammate accidentally celebration with amusing for spectators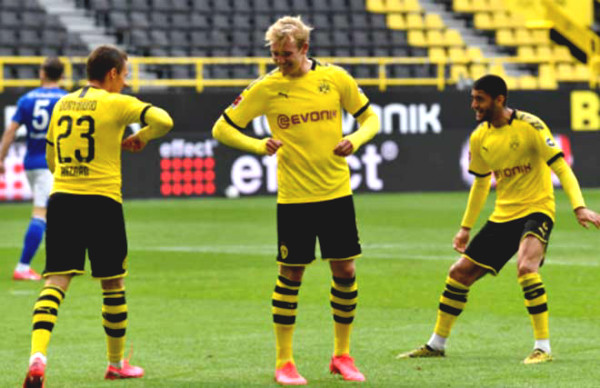 Elbows touch the kind celebrated by the organizers allowed
A fact is that although the game was quite tense and not tired of playing solid team when needed, while celebrating ... they are quite gentle with the collision body is just between the elbow. However there is still celebrating his goal case hugs the neck shoulder occur and do not know the organizers would like to settle of the world in the win over Hertha Berlin Hoffenheim.
At least the players still adhere to regulations on health and safety to the audience continues to watch football, and it seems the celebration even have been set before.