Round 31 Premier League, Liverpool and Manchester United are playing at home to welcome the weaker opponent. Sanctuary on Anfield, Liverpool with longing Premier League championship waiting for 30 years did not give opponents any chance Crystal Palace yet.
4 stars Kop include Alexander-Arnold, Salah, Fabinho and Mane, each contributed a goal in the 4-0 victory destruction.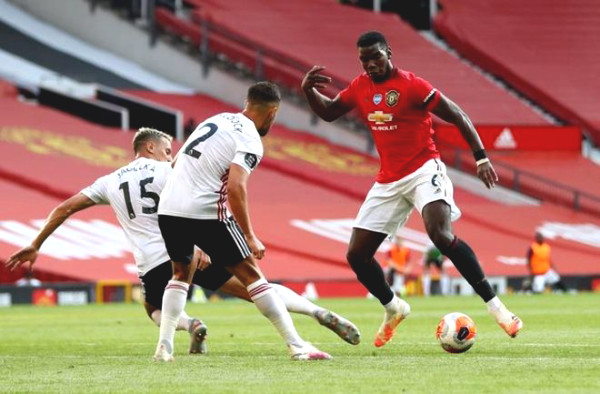 Sheffield United trounce
This result helped Liverpool increased gap with second place Manchester City team up to 23 points and just Pep Guardiola's team did not win Chelsea tomorrow night, teachers Klopp will officially crowned Premier League 2019/20.
In another development, MU continued extended unbeaten run in all competitions to figure 13. Solskjaer's side have a perfect day of competition when Sheffield United won convincing 3-0.
It is notable, Anthony Martial was the one who scored all three goals for the home side at Old Trafford. In addition, midfielder Paul Pogba duo Bruno Fernandes vs collaborated downright mind eating in the first major rock together.
With 3 points win in this match, MU is showing great determination to win the ticket to the Premier League top four. This time, "Reds" had pressed the 4th ranked team is Chelsea right 2 points before the Blues has great battle with Manchester City.
But surprisingly, not only MU narrowing the gap with Chelsea, the club Wolves are also silently break. With a 1-0 win over Bournemouth, "wolves" has the same 49 points with Manchester United and only inferior in the sub-indices should rank 6.
If you look on the ranking order, the race is still Top 4 very dramatic with the concurrence of 3 Chelsea, Manchester United and Wolves. However in the case of Leicester City (3rd) to play not good in the next match or Tottenham (Grade 7) unexpected rise, this race will become monitors competition among 5 teams for 2 berth Champions League next season.
Premier League standings by 7 interim leaders: