Barcelona has officially confirmed Miralem Pjanic midfielder was positive with new Covid-19 after the team moved from Juventus. Bosnia star who joined Barcelona in a deal effective from June and is worth about 65 million euros.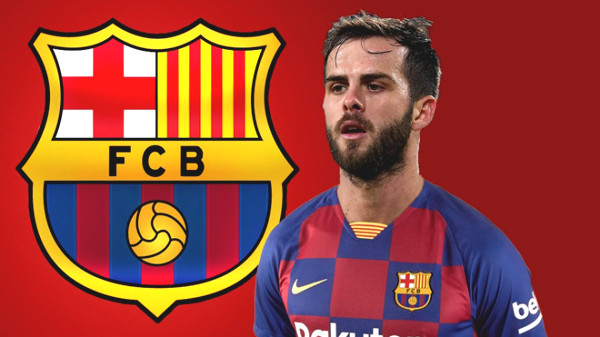 Pjanic officially joined Barca in the summer
This is an agreement concerning the transfer midfielder Arthur, when Juventus capture Brazilian star for a fee of up to 72 million euros. After the stop in the Champions League with Juventus and Barcelona, ​​both stars were free to join the new team. However, Barca quite unlucky when rookie Pjanic will not be massing along the new teammates by positive test results with Covid-19.
"Miralem Pjanic has tested positive for Covid-19 after appearing some mild symptoms. The player still ensure good physical and quarantined at home. For this reason, Pjanic will focus late 15 days compared with the original plan "- Barca a notice on the home page.
Pjanic and Arthur exchanged for another club
Pjanic left Juventus after a successful season with the Serie A championship the 9th row. Star Bosnia owns 4 Serie A titles and a total of 178 times to play for the "Old Lady" of Turin, after moving to Roma in 2016.
In addition to 4 championships in Serie A, four times Pjanic also been named in the "Team of the Year in Serie A". However, Pjanic has turned 30 and is no longer really proved useful with the Serie A champions, therefore, he was pushed to Barca in a swap deal of 2 separate people leading European team this Europe.
The Assembly can not force Pjanic soon as expected made him difficult to impress as well as to find a regular place in Barca squad, led by new coach Ronald Koeman.