Translation Covid-19 makes the reel football club and even the greatest teams also have to fear for the future. Barcelona is one of them recently as vice president of the team, Mr. Jordi Cardoner, Barca have confirmed a £ 121 damage because of the pandemic.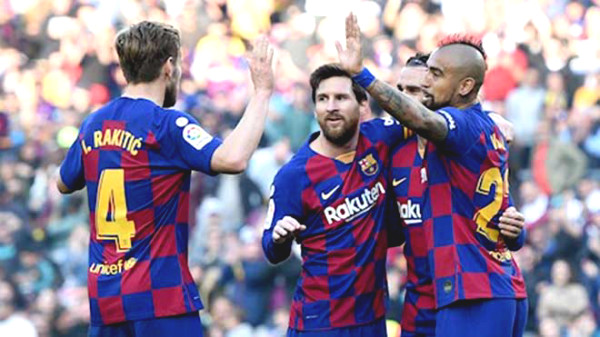 Barca heavy financial losses during the pandemic Covid-19
Mr. Cardoner said the amount of damage included 44 million pounds to buy tickets to the courtyard and museum, 34 million pounds in royalties TV, and more than 20 million pounds of money from the sales activities and school football, in addition to the losses from the other services.
Barca had to negotiate with the players so that they accept wage cuts of 72% in order to avoid budget deficits further in time to break football. 500 employees work for the club have been paid in full through subsidy programs of the Government.
However he admitted Cardoner Barcelona's financial future could be very bleak. "We have seen strong income decreased too. It will be extremely difficult months with the club last year when the team certainly will be in a state of loss," he said in an interview for ESPN.
Barca is selling name Nou Camp one year, but he said Cardoner current proposal is not enough. "We intend to sign an agreement in the first year, but now I think the buyers name field must be ready for an agreement may be extended to 25 years. This is the time more than ever club to accumulate financial" he commented.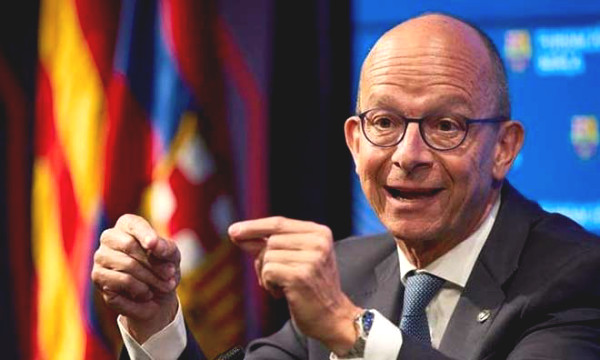 Barcelona vice-president Jordi Cardoner
Barcelona have the highest salary fund La Liga and the amount they paid for the players, the coaching staff and all employees accounted for 81% of income in 2019. They are considered one of the teams will damage masonry because pandemic.
Furthermore, the Spanish Government is preparing a financial inspection of the club has used government subsidies to pay salaries to employees, and Barca and Atletico Madrid La Liga club and several others among them. If economic process and not enough safety mats, the team may be restricted or prohibited the government must buy players in the next transfer window.