Recently, the official Twitter page of Barcelona has announced a new form of team home shirt Camp Nou next season. Spotlight on new shirt is the collar will be replaced by yellow and the bottom is large striped green-red is adorned by yellow border.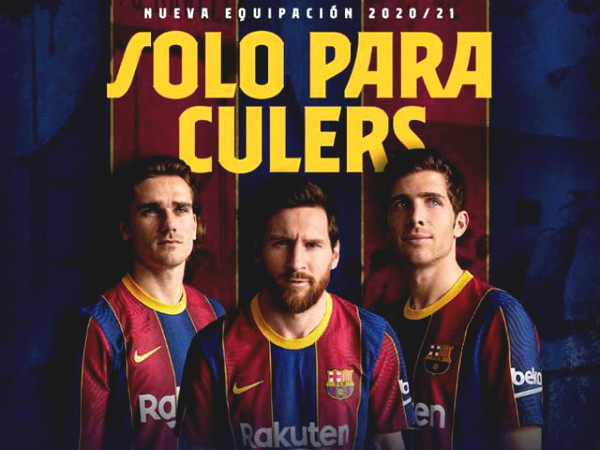 Sample home shirt next season Barca
Details collar yellow border was reminiscent of the outfit that Barca had been wearing in the 2010/11 season and stage a very successful competition in 1920. As in the years 2010/11 season, Barca won the Champions League after victory over Manchester United at Wembley.
However, many Barca fans argue that this new shirt too similar sample traditional costume of the club Crystal Palace are playing in the Premier League, also with red-green stripes. However, in fact the same here just about the big block array. Going into details, the Barca shirt are very Palace of color (color Barca lighter), along with details on the collar and sleeves.
Reportedly, the new Barca shirt Vaporknit use with the latest features like dry, fast, clear, lightweight and low impact on the environment. Advanced version of this shirt was sold for 139.99 euros.
This raises concerns about the future of these players, especially the case of Vidal and Rakitic. Besides, Junior and Samuel Umtiti Firpo and Dembele also listed as dangerous by the meager influence that they generate over time.
A few images of the new Barca shirt form: