Performances of Antoine Griezmann in the season 2019/20
3 results "spray bombs"
Barcelona had to go through a long journey, extremely exhausting and money, even sued after the "lobby" for Antoine Griezmann in the squad. But the last stage of the season was 2019/20, the 2018 World Cup champions did not really catch up with Barca attack.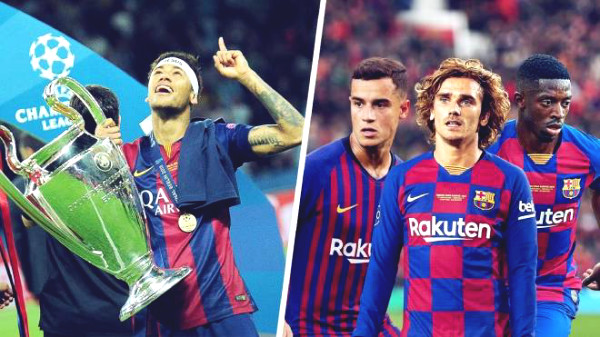 Neymar departed, leaving Barca shopping bluff
Leaders Barcelona found the risk of failure of the deal is 120 million euros (104 million pounds) named Antoine Griezmann was very clear. French striker was 29 years old, and did not show class as it did with Atletico. Just like playing football now, sooner or later, every gaffe Griezmann also become Barca.
This is almost a copy of what was happening with Ousmane Dembele and Philippe Coutinho. In fact after the departure of Neymar Junior, Barcelona fell into panic. Already in summer 2017, they "live and die" to bring Ousmane Dembele cost £ 125 to replace. After 3 years, the young French striker can never approaching the level of Neymar.
To winter 2018, Coutinho joined Barcelona in a deal worth 142 million pounds, making him the third most expensive player in the history of world football. But until the present time, Barcelona has not yet fully paid transfer fee for Liverpool, while Coutinho is clearly a result "spray bombs".
The crisis in the Nou Camp
Thus, a total of 3 business Dembele - Coutinho - Griezmann has cost Barcelona to 371 million pounds. This is the huge amount of money, an important contribution to the crisis led to the upper side of the Camp Nou. The problem is, all three aforementioned contracts are not showing adequate value for money spent.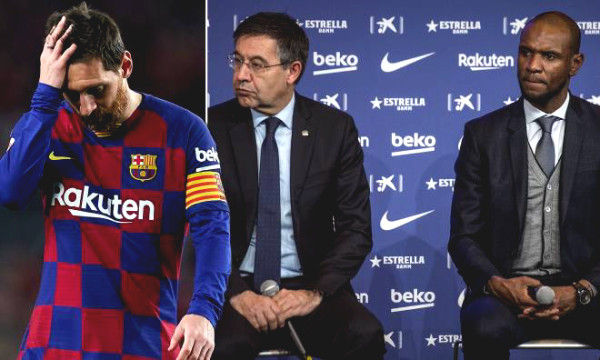 Upstream Barca disorder
Also by a part of the huge debt that Dembele and Coutinho leave now, Barcelona is transformed into "FC installment". According to Marca, plus the amounts not paid off £ 44 million in the deal Coutinho, the total amount of unpaid transfer to Barca 230 million pounds. Most of these deals have made this team are in the form of installment payment.
Barcelona though is the leading European giants, but in a state of running out of money. Catalunya giants did not even make the Top 10 teams have cash reserves, bank account before pandemic outbreak Covid-19, in all of its data analysis Soccerex.
Great rivals Real Madrid are available 165.5 million pounds in the bank account, according to the Soccerex. But do not talk to Real, even teams like Bilbao (115 million pounds), Naples (103 million pounds), Tottenham (99 million pounds), Lille (59.5 million pounds) or Sevilla (58 million pounds) also more than Barca's reserve currency.
Spend unsuitable, poor financial management is the root cause of the crisis in the Nou Camp. Should know that according to Deloitte, Barcelona 840.8 million euros earned from last season (approximately 733 million pounds) and for the first time surpassing Real Madrid to become the team with the best turnover. Yet, after all, Barca are now in debt as "God legs".