Arsenal's closest match in the Premier League against West Ham (Copyright K +)
Recently, Arsenal announced that it will open London Colney training center on the 2nd (27/4) to players back in training between Covid-19. Still, the team members are only allowed to the training ground alone, performing individual exercises at a safe distance together and return home immediately after practice.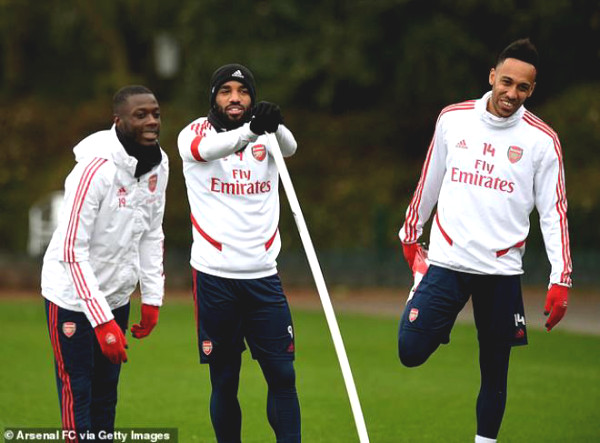 Arsenal announces return to practice despite the provisions of social isolation and the Premier League club responded
"Gunners" are also the first team in the Premier League this decision regardless of social spacing duration in the UK has not expired.
Since the football "England" was postponed in mid-March, the world players are forced to practice at home under the supervision of the coaching staff. The Daily Mail said the remaining 19 teams in the Premier League are considering learn at Arsenal because believe this is the effective method to deal with the regulation of social isolation.
As a rule, people are out if particular job does not allow them to do at home, as long as maintain a safe distance with the society.
On the 6th of next week, the Premier League shareholders will meet to discuss the next time the tournament organization as well as the latest decision notice from the Government.
Earlier, UEFA (UEFA) confirmed the league still want to finish the season 2019/20 in late May 8. In case of cancellation solution, Member States must provide legal proof, such as a ban sport events taking place from the government or the competent agencies, ... Premier League organizing committee does not plan to cancel the priority fearing heavy toll on the economy.