Accordingly, the club Brighton & Hove Albion has voiced admit they will face enormous difficulties financially if the Premier League this season was canceled. The owner of this team, Tony Bloom is making efforts to reduce the risk of a bankruptcy, but current situation is relatively dramatic Brighton.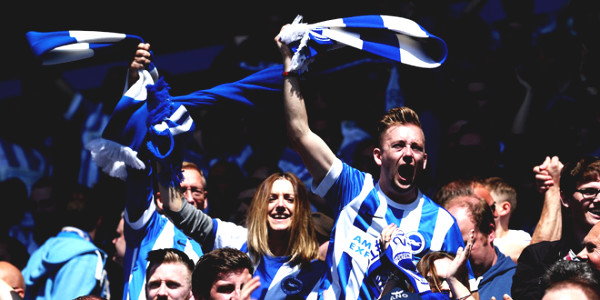 Brighton is facing a financial crisis because Covid-19
CEO Paul Barber recently shared that they favor the Premier League soon return by any price. Although leaders have also confirmed Brighton budgeting for losses this season, but they'll never recovered in the following season. "Of course if the season was canceled and we stay with the Premier League next season, then that is a good thing but we will easily fall into the severe financial crisis" - Barber said.
"We depend a lot on boss Tony to compensate for losses this season. But to bear an additional another hole, it would be great difficulty for anybody. So we I want to go out and play the same in the rest of the season. We want to continue to drag on revenue because it is the only way to maintain the existence of the team "- CEO Brighton added.
The small team like Brighton will be very difficult to survive in the Premier League
Earlier, a different team in the Premier League as Burnley became the first club to face the risk of bankruptcy when the public financial situation poor if this season is canceled. Of course, unlike Brighton Burnley when they did not give specific figures on the current financial position. However, to call this season back, obviously this team is really in trouble.
Remember, Brighton just over relegation team correct 2 points and if the season back, they will have to go through 9 rounds like 9 finals. The face relegation not make Brighton change the view though all understand that, if the Premier League to stop here, they will continue to stay with the highest league in English football.