Match against Lazio in Serie A last round 7 is the most obvious signs of dependence on Cristiano Ronaldo Juventus. 76 minutes, the Portuguese striker to leave the pitch due to injury, was replaced by Paulo Dybala.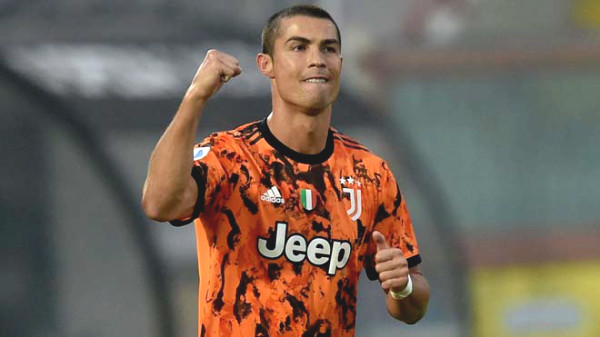 Ronaldo is the locomotive where the Juventus attack
Meanwhile, Juventus is 1-0, with the only goal by the mental CR7. But not Ronaldo during the final 20 minutes, Pirlo's side to draw 1-1 with rivals.
Another statistic from Squawka shows, Cristiano Ronaldo is still the "King of Turin". Accordingly, when CR7 presence on the field, the goal of Juventus 2.8 goals / match, and Juventus earned a 2.2 average points / match. But when no Ronaldo, the goal of halving Juventus, with an average of 1.4 goals / match, along with an average of 1.6 points / match.
These numbers do not lie, and it indicates that Juventus depends closely on Ronaldo, despite the efforts of Morata. Serie A this season, CR7 soccer match last 3 1 times came off the bench, with a total of 290 minutes played. But just like that, the Portuguese superstar has 6 goals and 1 line is created.
Álvaro Morata, why? 5 games played, 405 minutes but only 2 goals and 2 assists to the Serie A. On a scale of Whoscored, Ronaldo is still the best play Juventus star with 7.94 points. Morata is second with 7.46 average points / match since the start of the season.
Moreover, when Juventus play without Ronaldo has yet to make the fans happy. Not at the game "Old Lady" struggle to get the win despite being rated higher than rivals lot. Many people worry that if not improve their style of play Juventus will soon be left behind rivals in the race for the Serie A champions
Morata not afford to forget that Juventus Ronaldo
Juventus depends on Cristiano Ronaldo, it is true to Rentao Buso, one of the former players of the Turin club. Football Italia newspaper quoted the former players, "Pirlo yet to prove its mark. Juventus play more offensive but it depends very much on the individual, which must mention Ronaldo. Juventus played a lot of trouble when lack CR7, they need to change this immediately ".
The strong resurgence of AC Milan in the past stages of the 2020/21 Serie A with Juventus is a concern. And Rentao Buso's team promised Ibrahimovic who was barking annoyed with Juventus.
This former players came to the conclusion: "AC Milan have done extraordinary, which makes the race in Serie A lot more attractive. Pirlo is still a lot to do, Juventus are still issues that need to be tackled. I hope the team will be less dependent on Ronaldo in the coming period ".